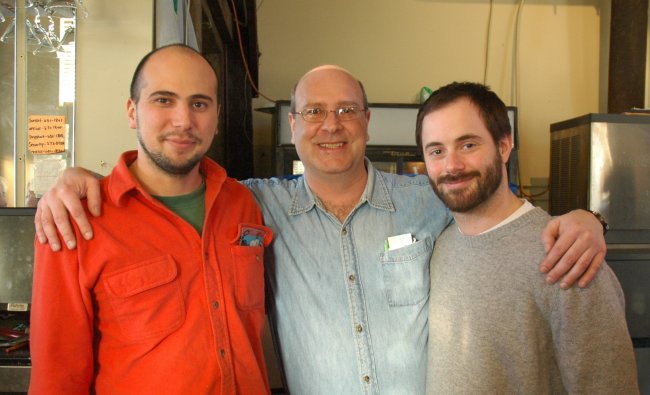 Being a great fan of "Citizen Hauser" - the man (center, above) and the movie - and Whiskey Island, and film producers Ryan Rodriguez (left) and Jonathan Shick (right), founders of Blue Hole Productions [1], it was an especially great pleasure to celebrate the movie, creators, park and star at a Cleveland International Film Festival [2] after-party to end all after-parties, at the Sunset Cafe, aka Bourbon Street Grill, at the Marina at Wendy Park [3], on Whiskey Island. There are few more special places in NEO, and this occasion drew a who's who of social activism to cheer many jobs well done for the people of this region.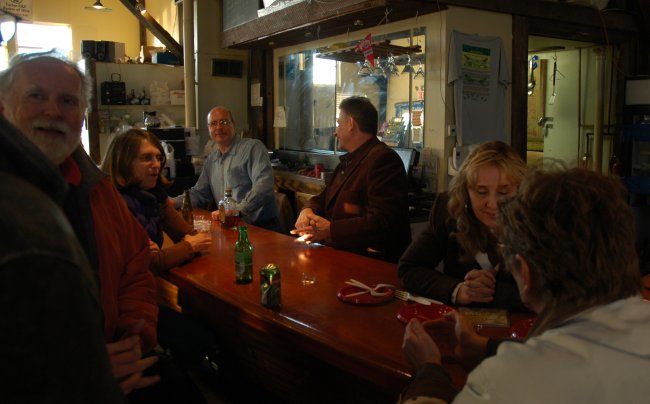 One of the most important lessons learned from the entire "Citizen Hauser" phenomenon is the value of the film and video industry in and for NEO. NEO-roots creative entrepreneurs started Blue Hole Productions and took on an important story not otherwise so well told. They created an award winning film that has now been shown on WVIZ television and at the Cleveland International Film Festival, and in the process they helped secure with Ed Hauser the remarkable outcome of Whiskey Island being preserved as a park for the citizens of NEO and the world.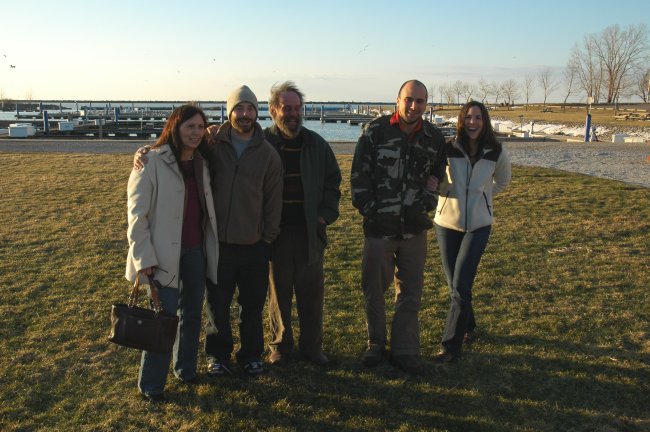 Such value is broad. It provides content and context about our region that will educate the world about our place and people long after we are all dead. It brought well deserved attention to a critical social activist and regional social change initiative. And, this all helps support creative entrepreneurs and their families (above) - plugging the brain drain and adding texture and economic value where so many recognize it is needed... arts and culture.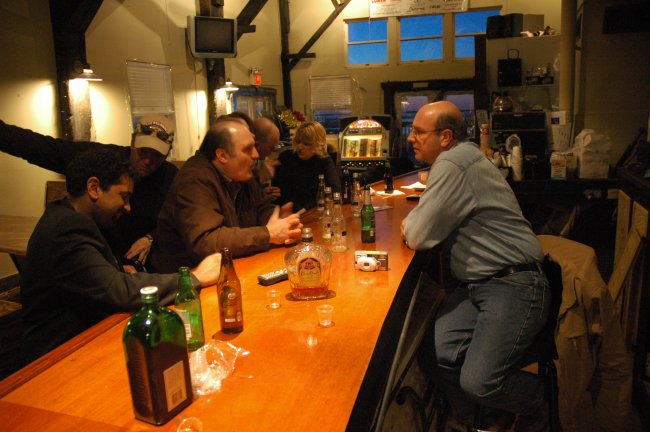 And, this celebration brought friends together (above, some of Ed's Maple Heights High School classmates), thus representing an important moment in the present and future a this region. Important people, doing important things, and bonding around human experiences of a scope few have the privilege to share. We all realized how fortunate we were to be together in that movement, place, and time that is extraordinary.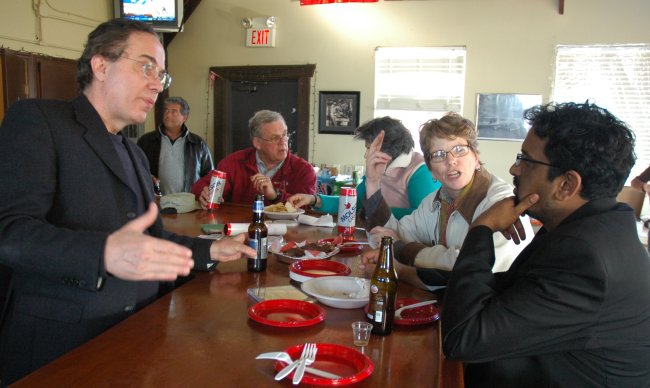 It is wonderful the management of Whiskey Island Marina made available the very cool Bourbon Street Grill for this occassion. This is one of the most interesting spots in the region, as a restaurant/club and setting. Not yet open for the season, this will be a very special hang-out this summer for the social change set in town - a place where we can go to appreciate the power of those who do the right things and carry their commitment to nature and what is right to the highest level, and to the end.