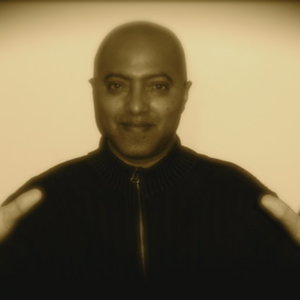 ----Filmmaker and public speaker Reggie Bullock is one of the most sought after motivational speakers in the United States. On March 15, 2009, Reggie's short film "A War For Your Soul" was independently released on the internet, and has catapulted as a "stirring, epic and inspirational" video for today's generation". Over 6 million internet viewers have watched "A War For Your Soul" in 1 year. The video has garnered praise from mayors, city leaders, youth and civic organizations and almost every major country around the world, sparking dialogue in encouraging adults to play a more active role in educating children.
On Oct. 14th, Popular radio host Michael Baisden said "This is a must see film".
On Jan. 20th Reggie received the key to the city award from the city council members from the city of Macon GA.
Reggie is currently active as a noted speaker, conducting speaking engagements throughout the country. For speaking engagements contact warforyoursoul.com [3] or reggie [dot] bullock [at] comcast [dot] net
This video was created to inspire young at-risk African-Americans not to fall prey to some of the problems they face in society. The "Master of Darkness" represents that abstract concept of evil that has the potential to reside in the consciousness of mankind.
The use of the images of Richard Pryor and NAS, were used to show how we have publicly displayed the "N" word over the course of time. Richard Pryor, before his death, had gone on record to publicly denounce his use of the word, and the Rapper NAS ( one of the few socially conscious rappers ) intentions of wearing the jacket had nothing to do with the glorification of the word. I have enjoyed some of Pryor's masterful story telling and I have also enjoyed some of the thought provoking music from NAS.
This video should not to be used to divide people (Black & White).
This video should not be used to criticize all aspects of hip-hop culture.
This video should not be used to allow the rest of society to escape from their responsibility, to help with financial & academic support.
If used properly, this video will allow our youth to see some of the horrific conditions that their ancestors fought through and some of the horrific conditions they face today.
An extensive commentary about the film can be seen at warforyoursoul.com [3]
**THIS VIDEO IS NOT FOR SALE & I AM NOT ACCEPTING DONATIONS FOR THE FILM, I ONLY WANT THE MESSAGE TO REACH AS MANY PEOPLE AS POSSIBLE WITHOUT ANY HIDDEN POLITICAL OR FINANCIAL AGENDA.
Speaking Engagements for Reggie Bullock 2009 - 2011: see link above for this and more [//]
I am not going to say much about the parts I disagree with (Blacks were not the only ones assassinated., they were not the only ones slaved, torchered, raped - they were not the only ones well.... http://www.cuttingedge.org/news/n1676.cfm [4] and Jews, Indians, so called witches; murdered.
However, I know this is done to teach, show kids (and adults?) not to call names....... it was awful what happened, no getting around that. Seems tho, we ought to all be able to get along. Does showing this history (while not including all the terrible things that went on with all the others) keep alive the strong feelings that should be allowed to die tho?
Take this poll;
http://www.bestandworst.com/v/64130.htm
Covering mouth, biting tounge, wishing better, Betty