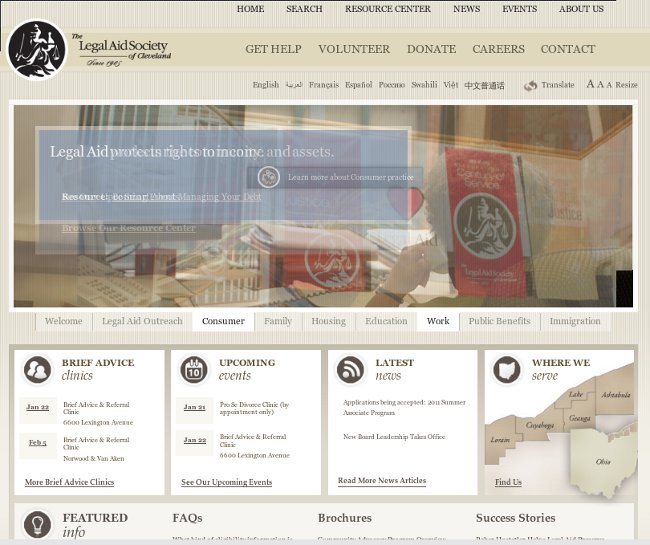 Legal Aid proudly announces the launch of our redesigned website. Visit www.lasclev.org [1] now to find resources, read success stories and learn how you can help Legal Aid provide access to justice.
Also . . . don't forget to share your thoughts about the new site on Facebook [2]!
The Legal Aid Society of Cleveland [3]secures justice and resolves fundamental problems for those who are low income and vulnerable by providing high quality legal services and working for systemic solutions in Ashtabula, Cuyahoga, Geauga, Lake and Lorain counties.
Links:
[1] https://dnbweb1.blackbaud.com/OPXREPHIL/Link.asp?link=530091
[2] https://dnbweb1.blackbaud.com/OPXREPHIL/Link.asp?link=530089
[3] https://dnbweb1.blackbaud.com/OPXREPHIL/Link.asp?link=530090
[4] http://smtp.realneo.us/system/files/LegalAidSite650.jpg