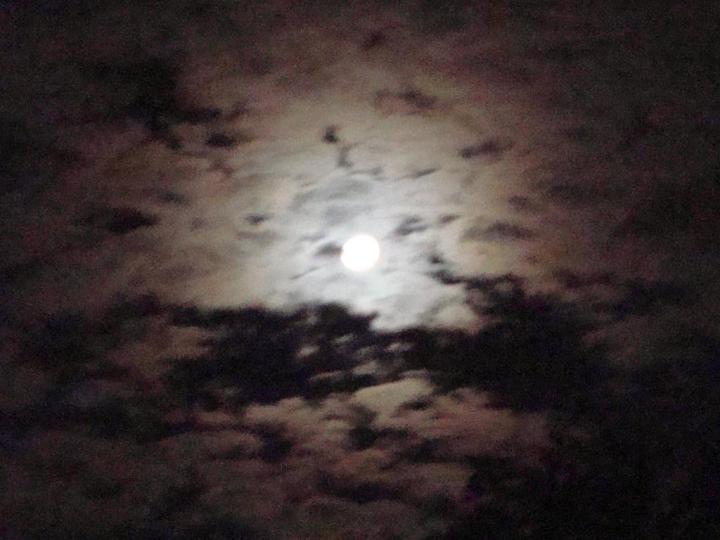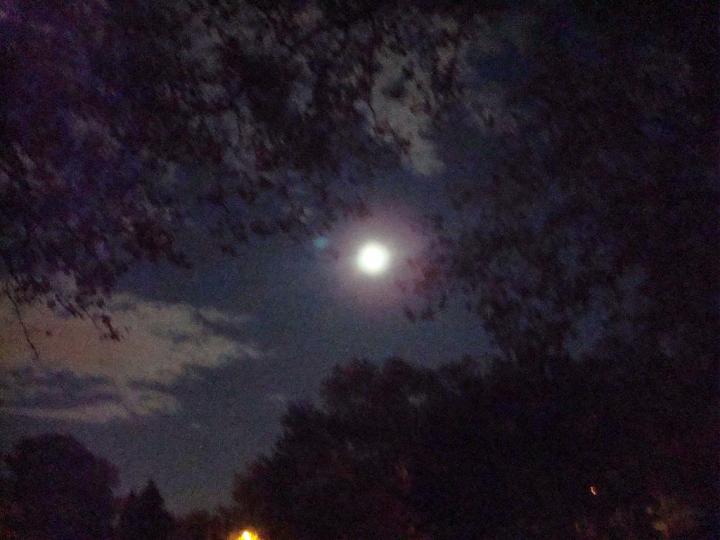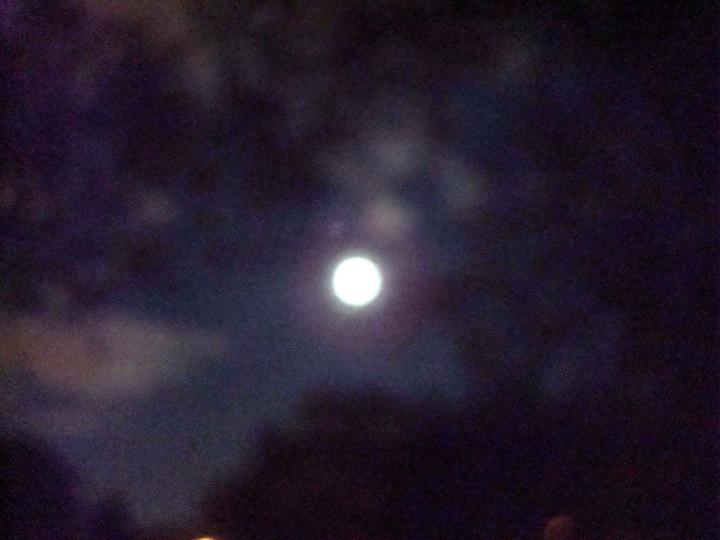 SEPTEMBER MOON (2017) OVER JEFFERSON PARK LOCATED ON THEWESTSIDE IN CLEVELAND, OHIO!


The September full moon also known in the northern hemisphere as the "Corn Moon" and by the Chinese as the "Chrysanthemum Moon" -- was sighted on the east side of Jefferson Park on the mostly cloudy evening of Wednesday, September 6, 2017 – shortly after 10:00 p.m.
The photographs were taken with a small hand-held digital camera from the sidewalk along West 133rd Street – and appear more eerie than the views from the human eye.
It was quiet all around with an occasional car passing by.
The full moon -- a sight to behold -- is a marvel in our mysterious universe.
Formed 4.6 billion years ago – our moon always presents the same face to us – because it spins on its axis at the same rate it orbits planet Earth.
I met a neighbor walking her dog – and together we admired the view of the full moon.
I took many photographs -- spread over 40 minutes – before I decided to go home.
Smoky – our outside feral cat (seen in the last photograph) accompanied me as I walked along the sidewalks and back. She is shown sitting at the bottom of the steps to our front porch – as the full moon pierced through the tree branches in our front yard.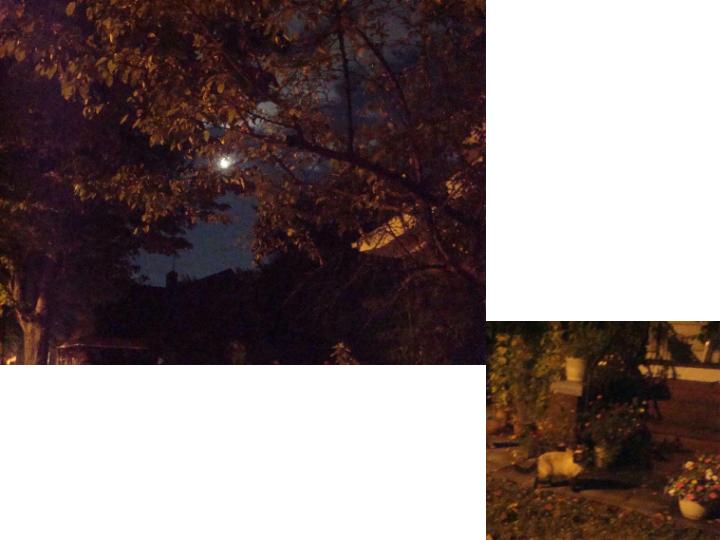 The next full moon will arrive on October 5.
Have a happy lunar month –of whatever is left of it.
Note: Sorry for the delayed post. I am slowly learning how to work with my left hand – after experiencing a fall in the tennis court – nearly 2-months ago – a fall that has dislocated some of the bones in my right wrist and also damaged the nerve producing numbness. I am not experiencing any sustained pain – and being a senior citizen – most probably will not undergo the suggested surgeries. Now I mostly use my left hand with partial support from the right hand. In fact I have learned how to play solo tennis on the net with my left hand.