While I still "live" in NEO, I now largely work in Toronto, and post most of my insight from there. I believe such global insight sharing offers unique perspectives to NEO not otherwise available and encourage more cross-boundary insight trade. As someone long associated with the Northeast Ohio economy and arts, I can't help but compare what I experience in Toronto (and Canada) with my experiences in Cleveland (and the USA), and I feel lessons learned far and wide, like in Toronto, will help NEO develop a stronger new economy at home. For those far and wide, I encourage you to post your observations here!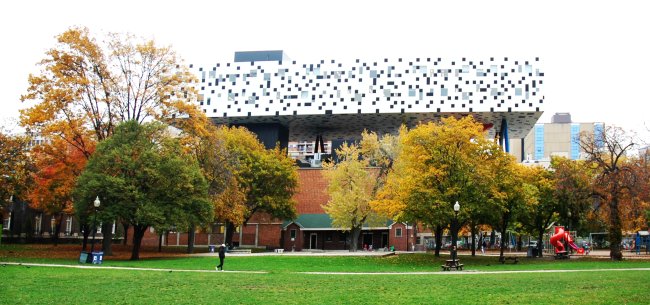 On a recent trip to Toronto, I checked out the Art Gallery of Ontario (AGO), which is in the process of expanding through innovative design by Canadian architect Frank Gehry (who also designed the Case Peter B. Lewis building of the Weatherhead School of Business, in Cleveland), and I took in the Ontario College of Art and Design (OCAD), directly next door, which was just expanded with a controversial design by British architect Will Alsop. I was immediately awed by all that, and saw direct correlations to developments with the arts community in Cleveland... we are expanding the Cleveland Museum of Art (CMA), just reopened, and the Cleveland Institute of Art (CIA) is planning a major expansion (in addition to the Museum of Contemporary Art being well into expansion planning for relocation near both the CMA and CIA).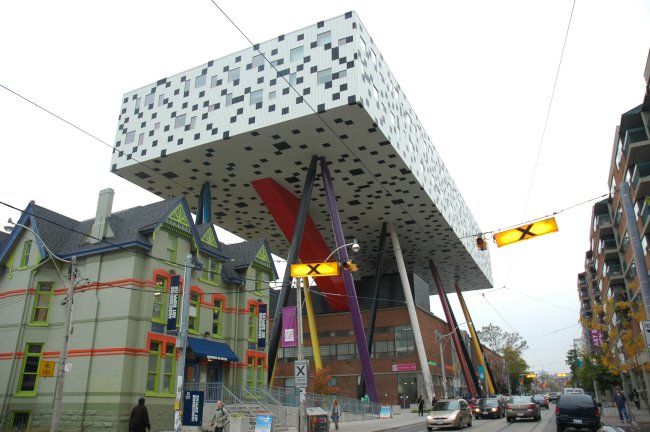 On one lesson learned in Toronto there can be no doubt: in drawing recognition to the arts community, architecture matters.... CMA, CIA and MoCA know that well. The AGO made a wise choice having Gehry design its major expansion, the construction of which is viewable from the outside and within the AGO, which remains open for limited use during construction (visiting there now, during building, offers a great opportunity to see under the skin of a Gehry). More striking now, as it is complete, is the Alsop addition to the OCAD, which was added to existing facilities as a unique post-modern work of art buttressed on huge steel poles above the staid main school building... like a spacecraft above a launching pad.
There can be no doubt OCAD is a design and artistic masterpiece of global importance, which is a significant accomplishment. I look forward to CIA making as bold a statement when they expand their facilities over the next few years... board members should make a point to visit the OCAD for more specific lessons learned there.
I was in Toronto during the OCAD Open House and thoroughly checked out the school and building. I'd say the CIA is smaller but comparable in many ways. What I found most exciting was, in so many ways CIA and OCAD were identical, as for students and faculty we are each world-class!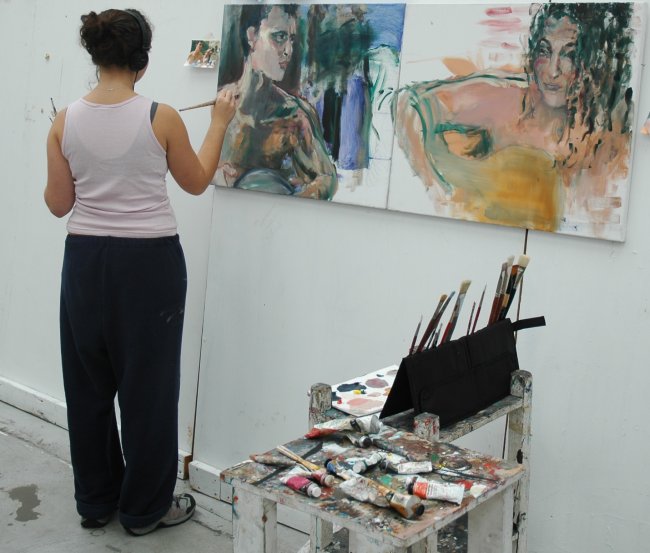 As I explored the OCAD, I was appreciative of a great vibe and energy of the place and community, which I also find at CIA during community events, like art opening. I don't know if CIA has an Open House like this, but feel it is valuable. For this occassion at OCAD, there were probably 1,000s visiting the place, of all ages and interests.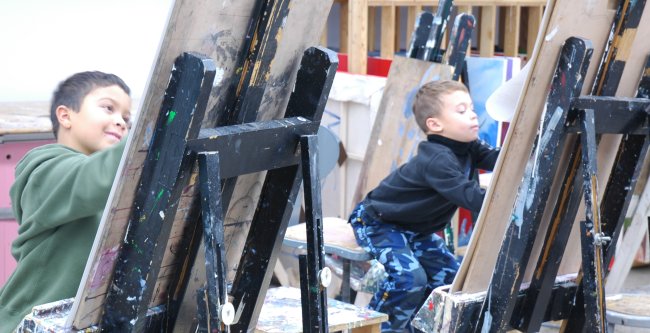 Most of the visitors seemed to be prospective students, who made a point to speak with artist students and faculty. I spoke with many of the same and was envigorated by their energy and enthusiasm for OCAD. I've had the same experience in my dealings with students and faculty at CIA!
OCAD has a great wealth of creative learning programs, in tracks focused on fine art and design. Here are some photos featuring the space for each track, like environmental design...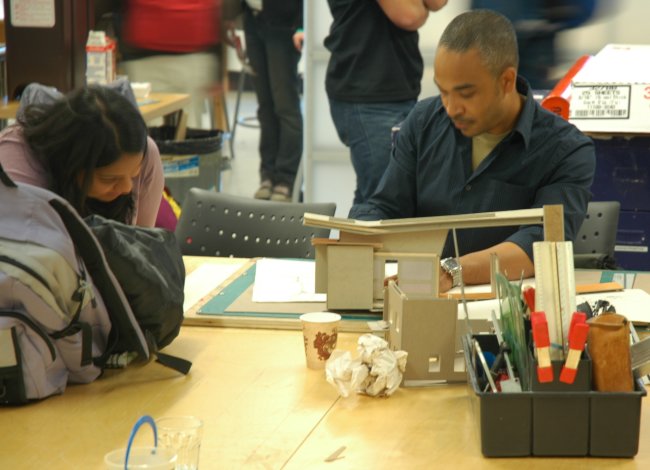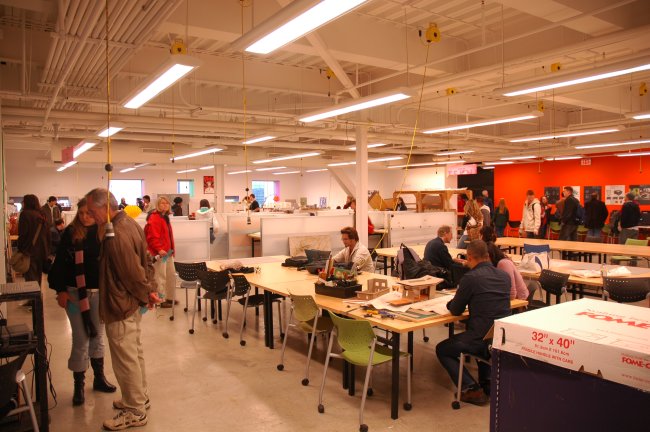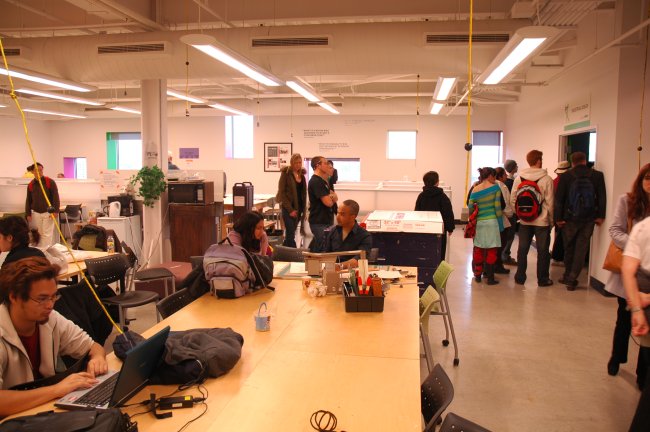 And design...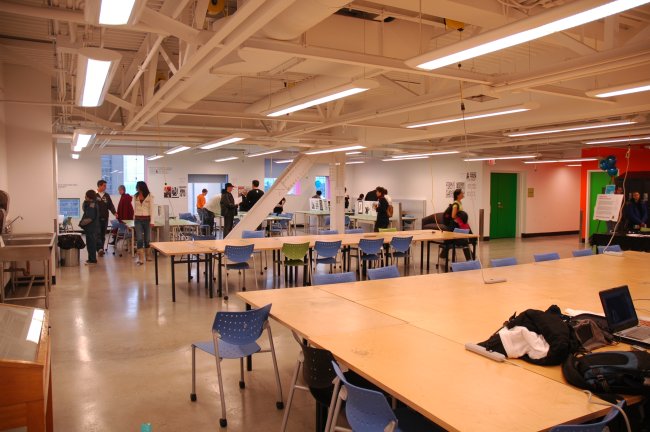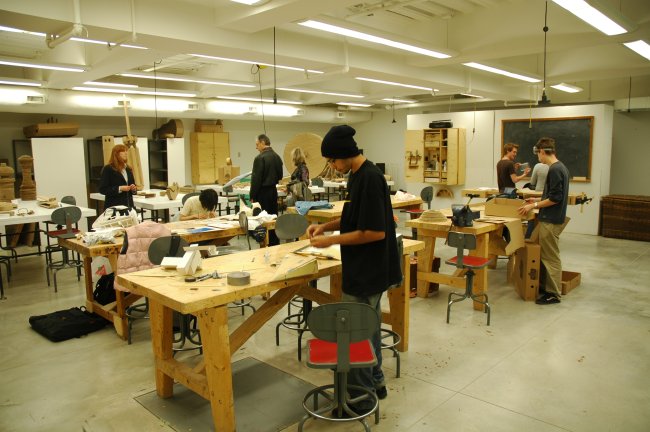 Ceramics...
Jewelry Making...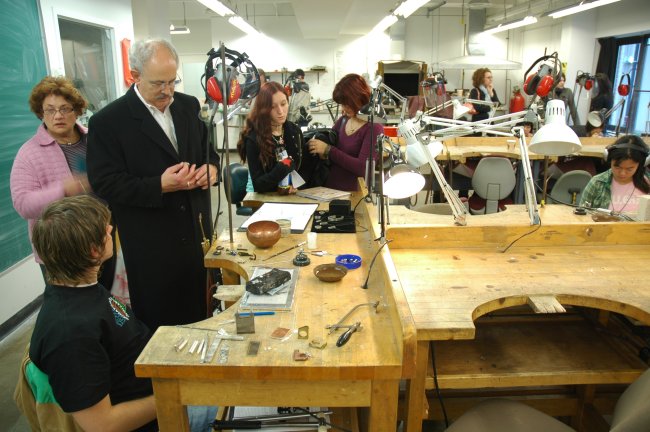 Fabric and Weaving...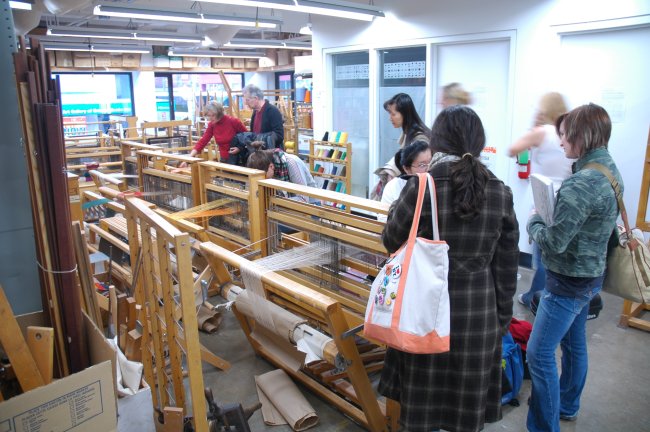 Printmaking...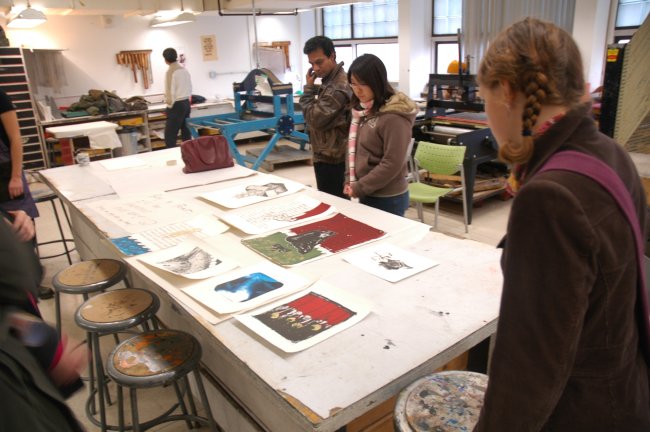 Photography...
Drawing...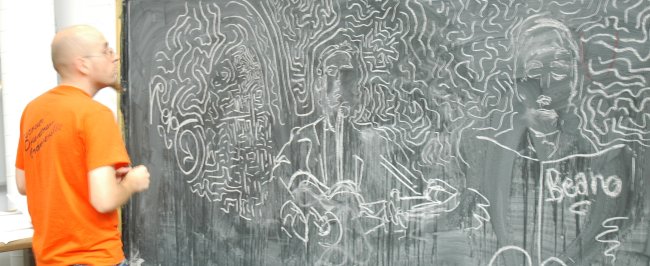 And of course painting...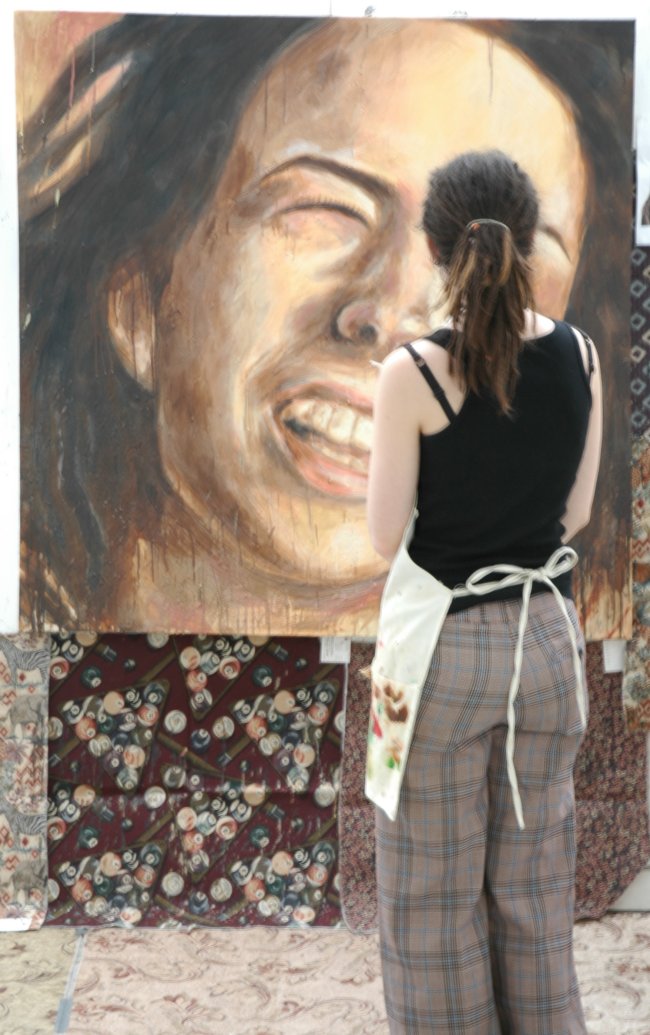 There are other areas of study - lacking is glass.
Of particular interest to me was the Beal Institute of Strategic Creativity, which is similar to the CIA Future! center and working on exactly the same type of new economy initiatives that interest me.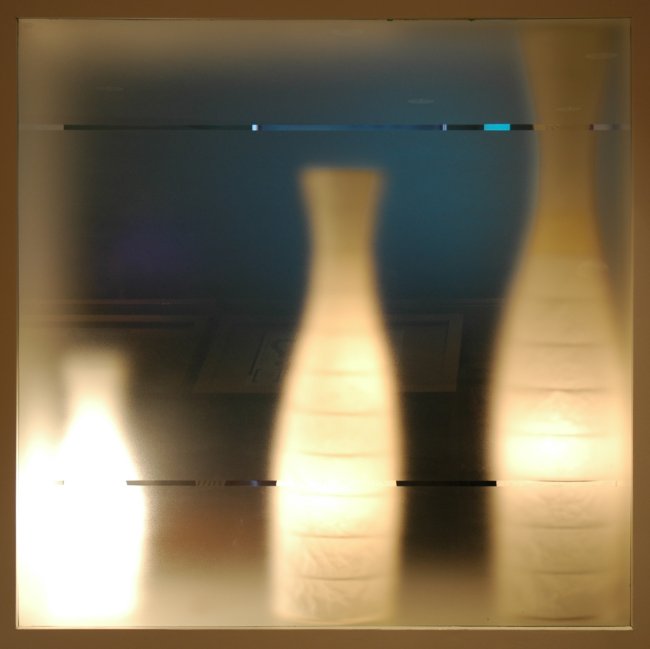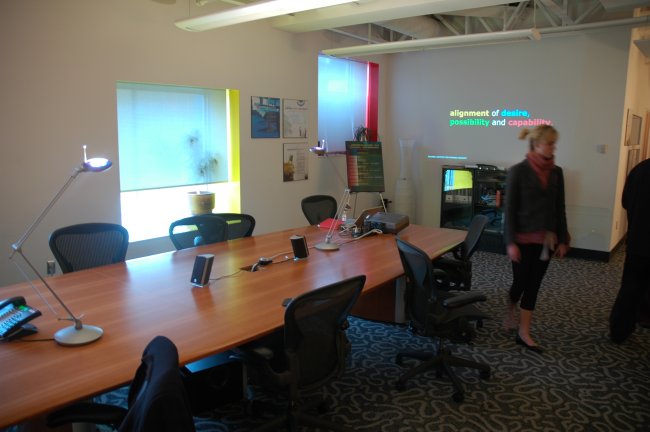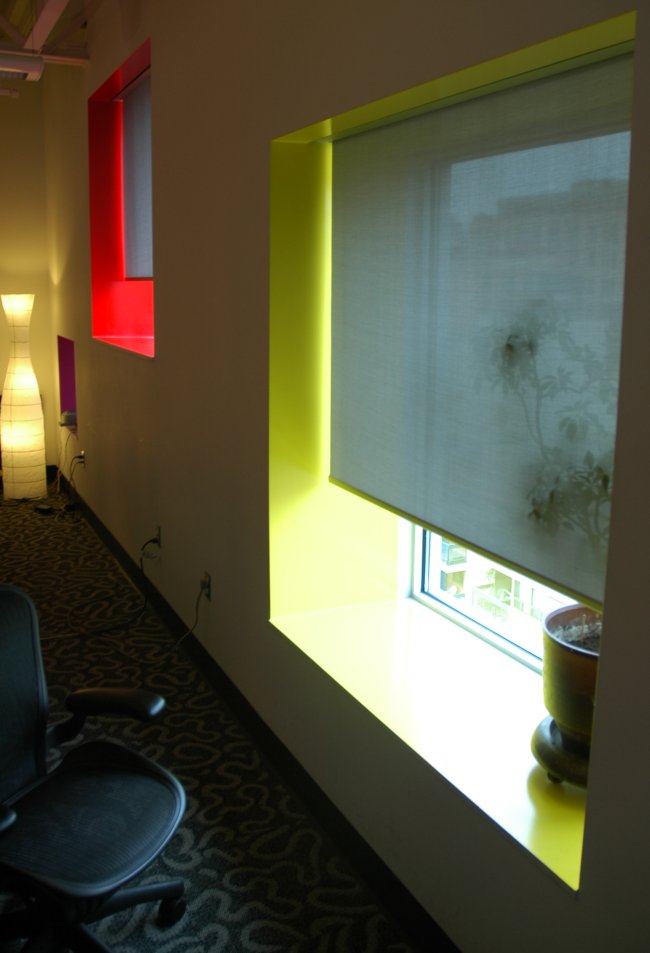 In the guts, the OCAD seems just like the CIA to me. But, on the surface, there is one big difference... the OCAD has a unique presence that offers students and the community a very different outlook on the world. In very real ways, that doesn't matter... each institution has been creating great creatives and creations for over 100 years, no matter the facilities, and that will continue. But, whereas the CIA has great falities on the inside, the OCAD has great facilities throughout, and you can feel the difference within and looking out.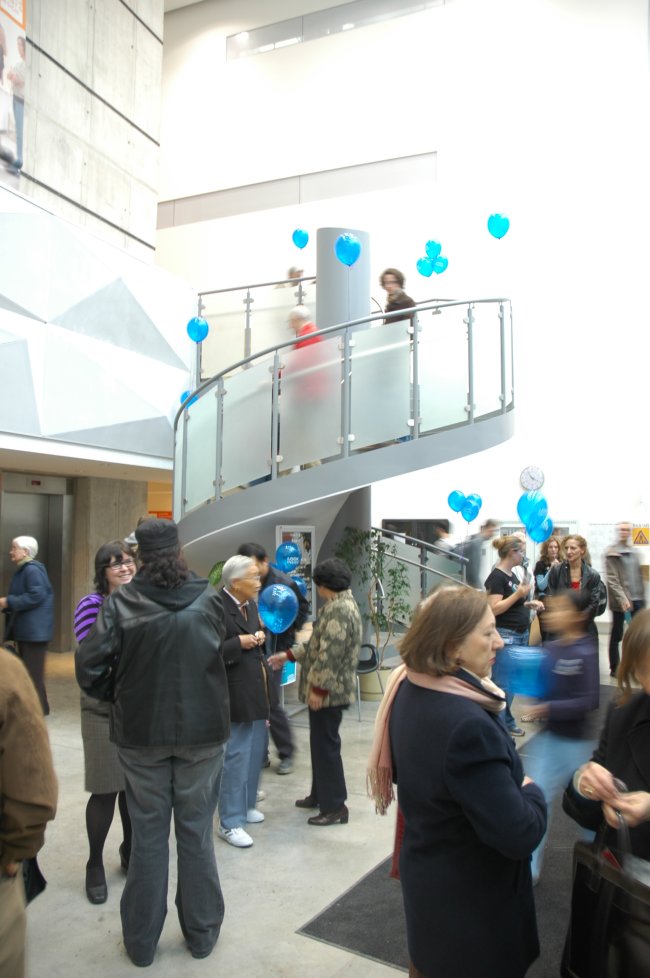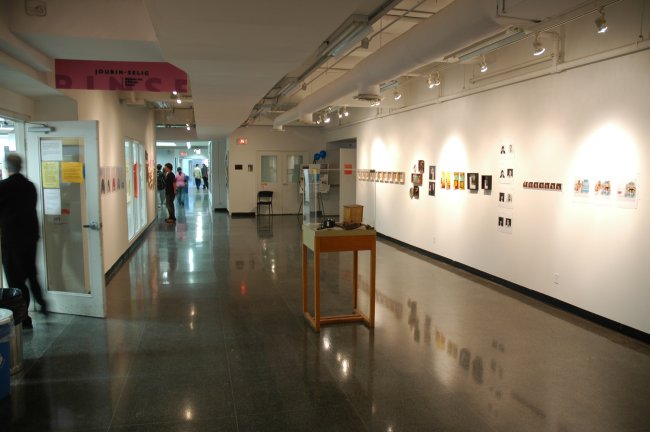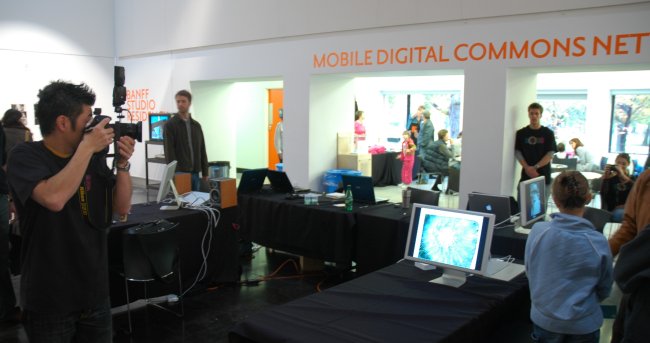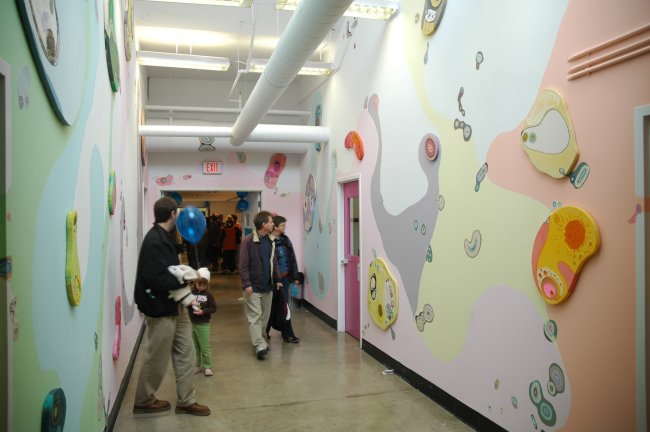 How that makes OCAD different from CIA, and so Toronto different than NEO, is the state of mind created by the institution within the region, and the outcomes. Students at OCAD are very confident, and the new economy in Toronto is thriving... in fact, Toronto has fully achieved what NEO pursues, which is a creative-class based new economy.
The 3,000 or so students educated at OCAD each year contribute to that, and making them successful in their studies and outlook is core to the success of the Toronto creative class. The fantastic new facilities at OCAD have a strong positive imact on the outlook of all this, and the redevelopment of CIA may have similar impacts.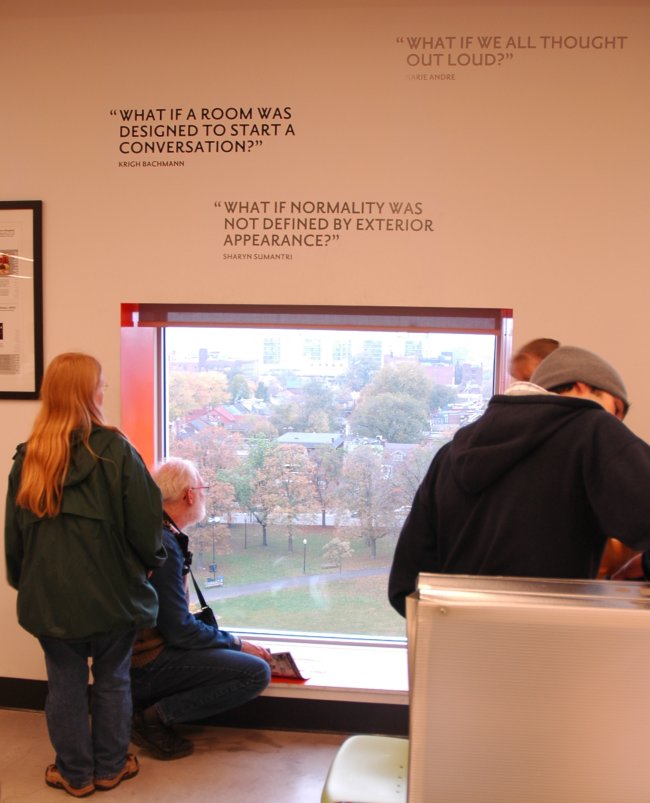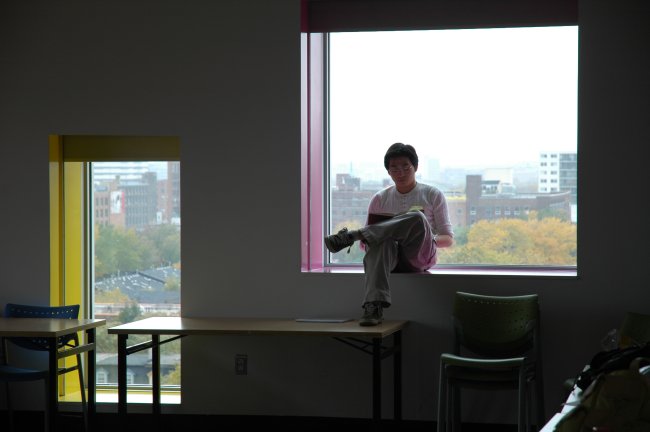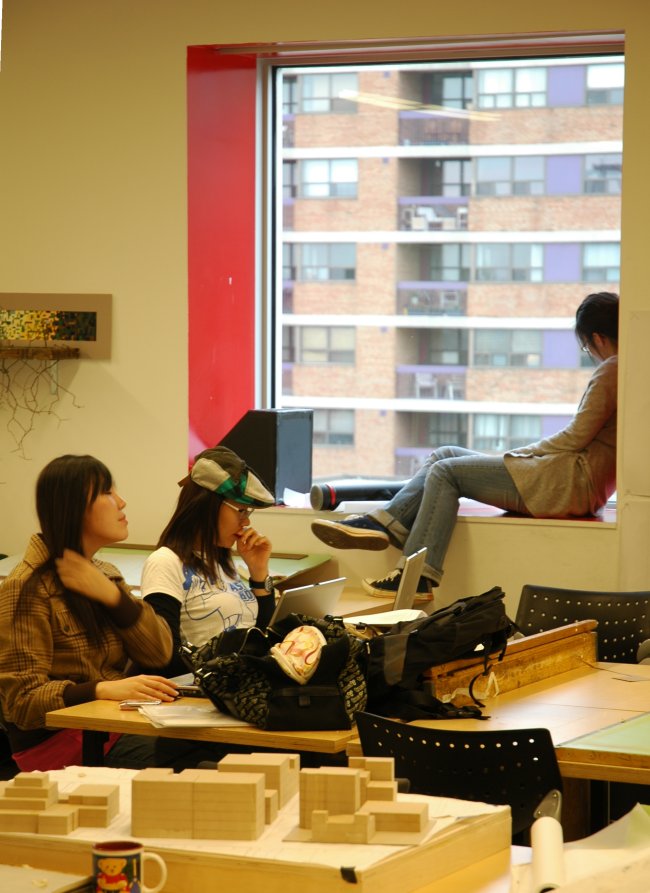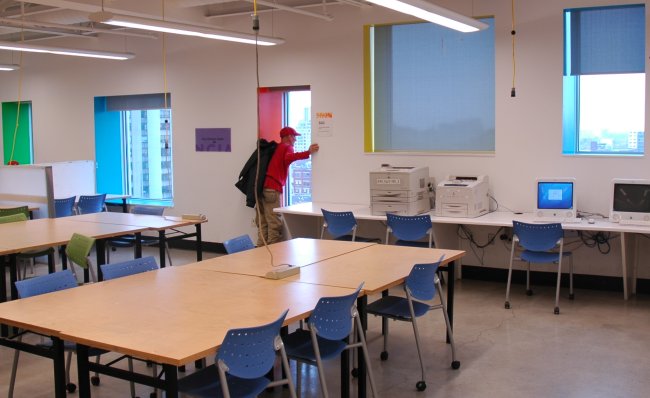 The OCAD Open House opened my eyes to many similarities between NEO and Toronto, and OCAD and CIA, and ultimately what is most alike is the people. At OCAD are great arts instructors and students, creating great art and design, and we have the same here at CIA. While economic development wonks focus on the outcomes of all this, good outcomes from the arts come down to the success of the people who make that happen. CIA creates great art and artists. When CIA has better facilities, it will still create great arts and artists... what will change will largely be perceptions, but those are important. In the end, though, artists are artists, and need community support to support the community.