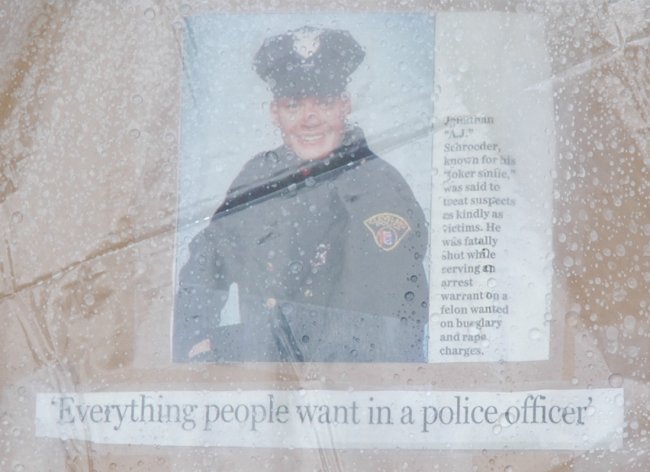 I am just as saddened and horrified by the murder of Detective Jonathan "A.J." Schroeder as of Masumi Hayashi and John Jackson, and the other victims of senseless crime and violence in Northeast Ohio, and I felt a need to visit the site of the shooting and experience the spontaneous memorial growing there, on West 98th Street, and share some images and preserve them here. While I was there, in the rain, an elderly gentleman rode up on a bicycle, stopped, and briefly prayed, in a moving demonstration of the caring of this community. Caring warm-hearted people like he make this a special community, and show our foundation for improvement.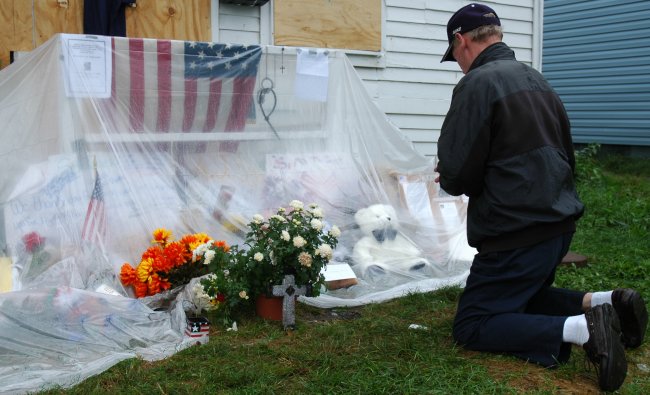 I didn't know Detective Schroeder but I appreciate him and others dedicated to justice. I have no doubt he was a great man and his loss brings immeasurable pain to his co-workers and friends and family, and I extend my condolences to all of them, as are so many others in the community, demonstrated by the remembrances at the shrine to Detective Schroeder at the murder site.
I had the opportunity to extend my warm wishes to two Cleveland police officers, the night after their brother was killed. My 15 month old son has discovered telephones and inadvertently dialed 911, and two of Cleveland's finest showed up to investigate. After we cleared up the confusion, I told them I was sorry for their loss and while they showed their grief one said "it's part of the job", and that is a terrible reality.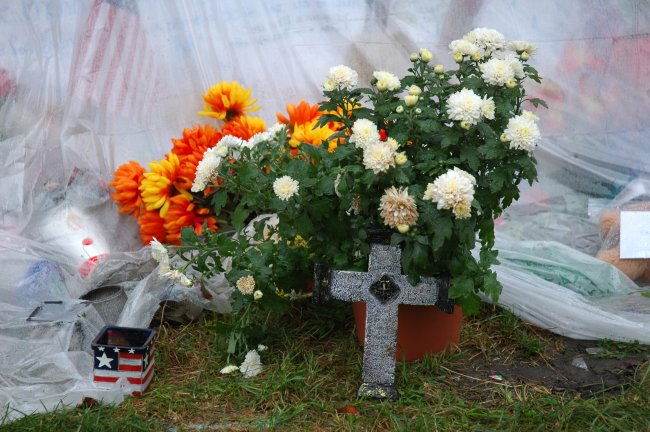 Just as with the killing of Hayashi and Jackson, there is no sense to be made of this. Obviously, too many people in our society are mentally unbalanced and have guns, which was at the root of all these slayings. Hayashi and Jackson's killer was a sick punk from Medina and Schroeder's killer was a sick punk from New York. Neither want to live in our society or within the human race. It is important we understand why, and who else around us feel the same way... as they will be the next to kill.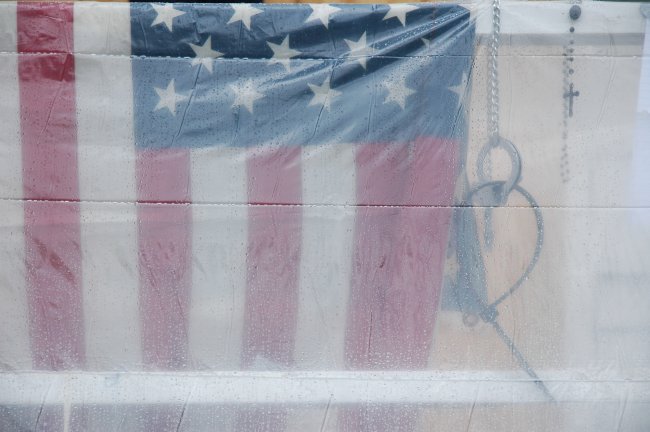 Whether further murders like these may be preventable begs society to look at how we are positioned to deal with the high percentage of mentally ill and armed people around us, which has nothing to do with Cleveland and is a problem all over the region, and America, at all times. I believe we as a region owe these recent victims much serious exploration of how our society may function better in the future.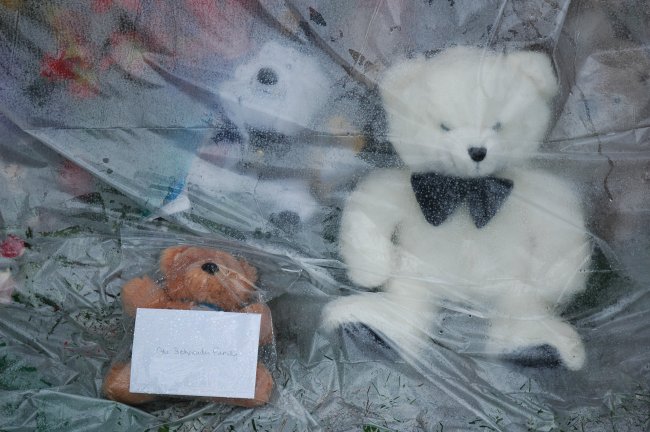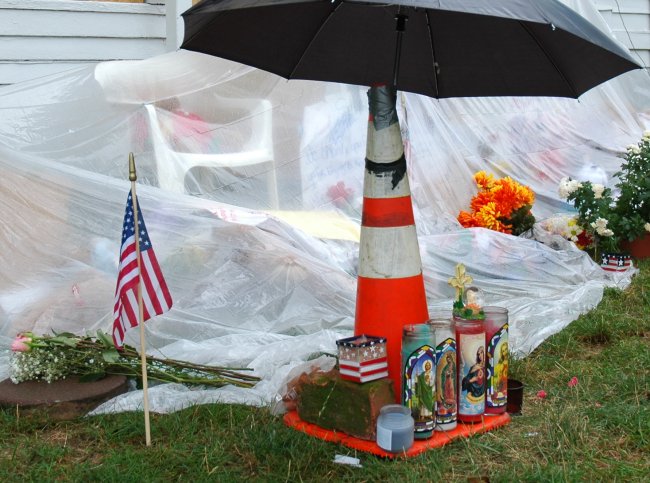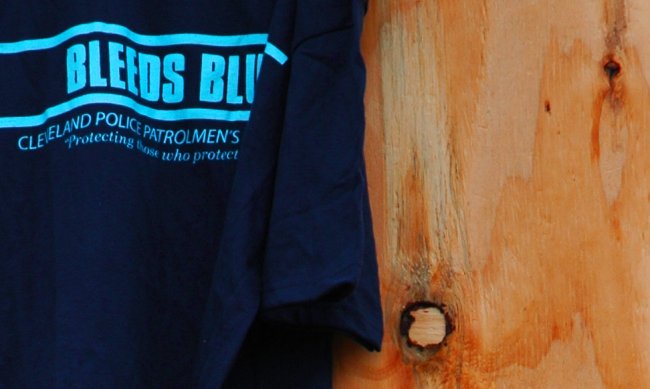 I live in the West Side neighborhood where Hayashi and Jackson and three others have been killed recently... one of the murders was a block from my house. When I look around my street it looks much like where Detective Schroeder was just killed - a boarded-up, burned out house across the street and a threatening flop-house on the other corner. While I feel safe in my Ohio City neighborhood, I do wonder why the owner of the boarded-up house isn't forced by the city to fix its defects, and I am certain the people in the flop-house down the street do not get the level of social services, love and attention all people require.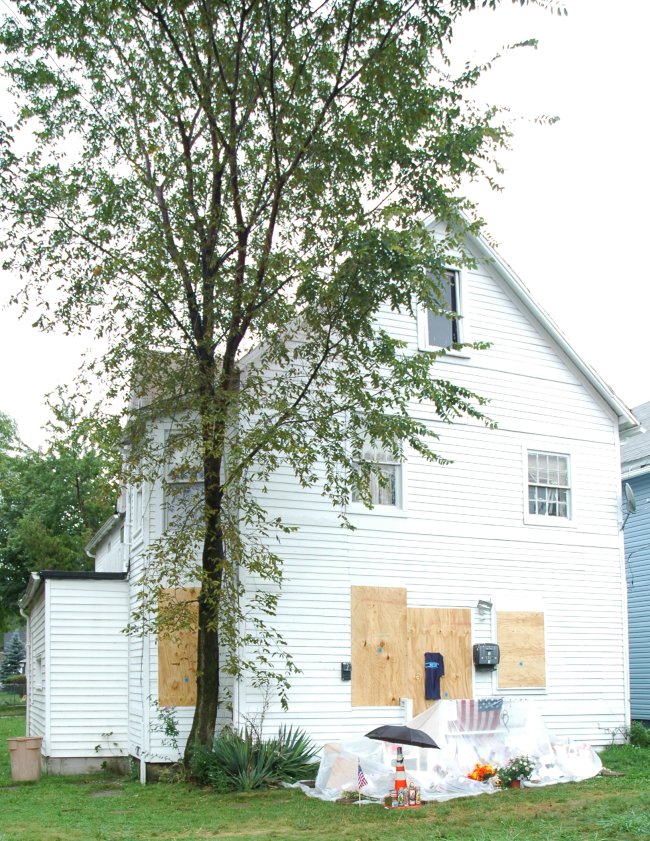 My daughter is scared of the neighbors in the flop-house down the street, and she is probably right to be scared... I wouldn't let her play alone outside around here, ever. But I also know that on my old street in Shaker Heights, where I did let her play in the neighborhood, we found out after the fact that there were more registered sex offenders (including one immediately across from our house in Shaker) than we have found out are near our new location in Cleveland, so mental illness is all around us, wherever we live. Add poverty, and guns, and life is dangerous in America, for children, citizens and for peace-keepers.
There is need for society to get behind the closed windows of the mentally ill and help these sad and often dangerous people get the help they need. Neighbors cannot tell who they can trust, and when the police are required to intervene it is too late. This is an area where NEO can be a world leader. As our community leaders speak of solving poverty, the solution must include social workers who address the damage poverty causes the poor. Detective Schroeder, Masumi Hayashi, and John Jackson were all victims of a society that prefers to ignore the root cause of such murders, which is that there are so many people around us sick enough to kill, and very able to do so.