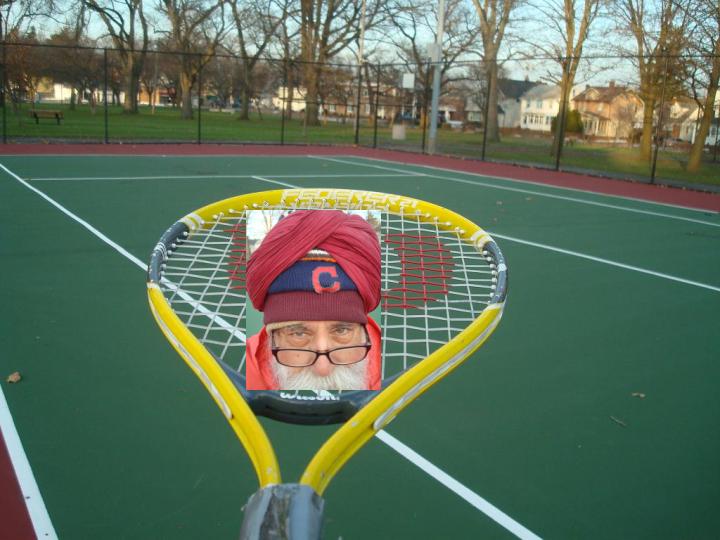 TENNIS ANYONE? – PLEASE BRING YOUR OWN NET!
Thursday, December 10, 2020 was a nice autumn day to go out and play tennis and do my grocery shopping at Marc's.
I have not been out since the snow storm of December 1 – was waiting patiently for the sidewalks to clear up so that it was safe for me to walk.
Being a senior citizen, I have to be careful of the slippery ice and snow on the sidewalks – one slip and it is a quick trip to the ER and months of pain and suffering during the recovery of fractured bones.
There was enough space for me to walk safely around the park – even though parts of Lorain Avenue had big glacier like chunks lying around – they should, I hope, melt by next summer.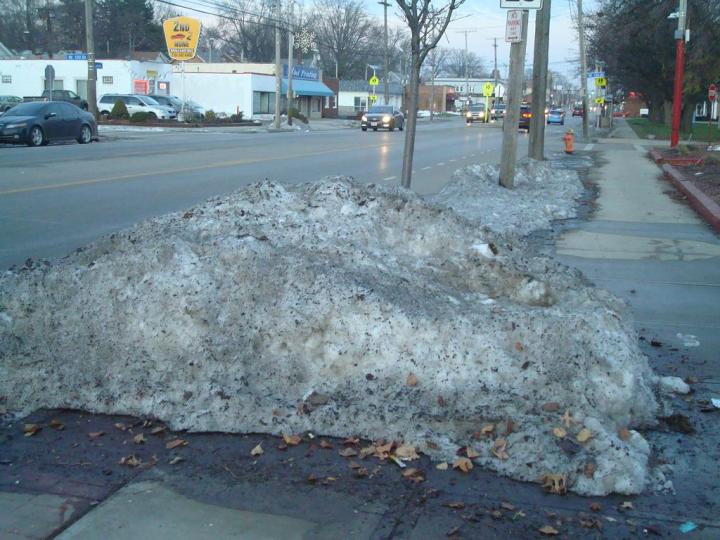 The sun was out – so were the clouds – in Cleveland, Ohio – the two are dancing partners in the sky.
It was a pleasant 50 deg. F.
The sun was an hour away from setting – and was lighting up the tall leafless trees in the northern portion of the park.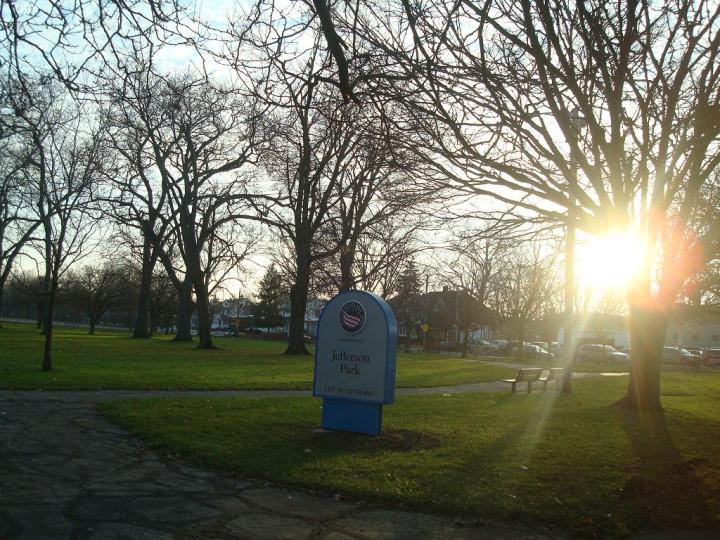 Today the sun set at 4:56 p.m.
I was able to play half an hour of tennis. I play solo – with nine balls – one for each of our nine planets – trying to hit them in to a trajectory around our sun – but the earth's gravity quickly brings them down.
The nets had been removed – a few days ago. They will be back by early March.
I enjoy playing without the nets – every shot is an ace.
A few years ago – I had taken a fall and dislocated my right wrist. So I started playing with my left hand. After a year the wrist healed – now I play with both hands – one side with my right hand and the other side with my left.
I get to look at the changing scenery all around – a perfectly sunny day can turn to a partly sunny day and soon to an overcast one – all within a span of a few hours or sometimes even sooner.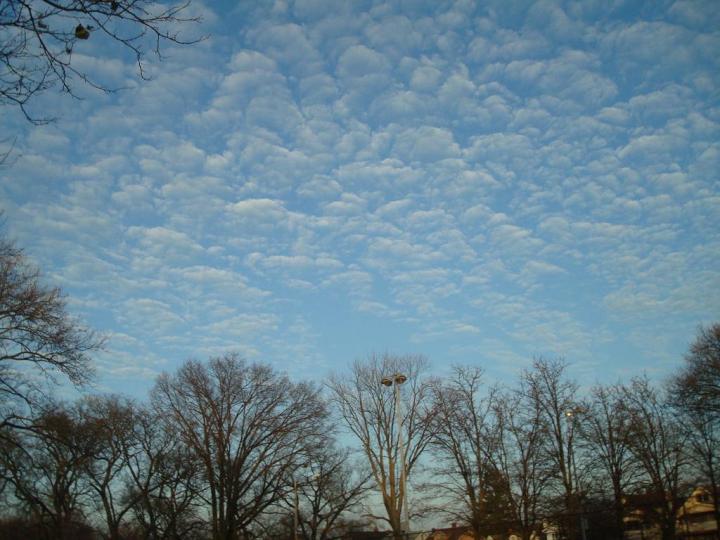 The play is punctuated by the noise from a constant stream of planes overhead on their way to the airport. Here is one above a leafless sycamore tree.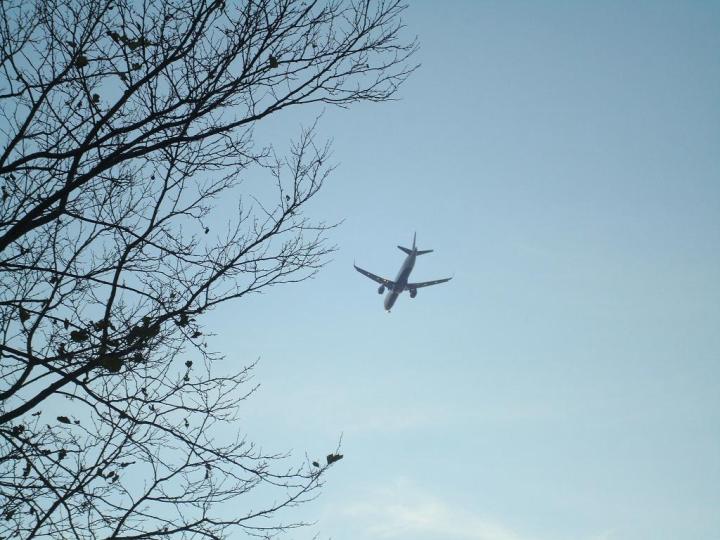 I exited the court before sunset – a new schedule ever since I was mugged over 2-months ago playing at night around 9:00 p.m. Fortunately I escaped without any physical harm or loss of belongings. Before that I had been playing tennis in the evenings, for years, without incident
Went to Marc's – go there every two weeks or so – weather permitting. I had my shopping cart with me. My late wife and I are from New York – so I remain a typical New Yorker – carless and a pusher/puller of shopping carts. Our 2-car garage is full of shopping carts – an assortment of various sizes and colors. A few weeks ago – a resident gave me a shopping cart. Another resident who moved out – made an offer – which I had to graciously decline. When I resume my teaching at a local CMSD school – I have been a volunteer teacher for 15-years – I will be back pushing my school supplies – one-hour each way in a shopping cart.
Enjoy the rest of the week!