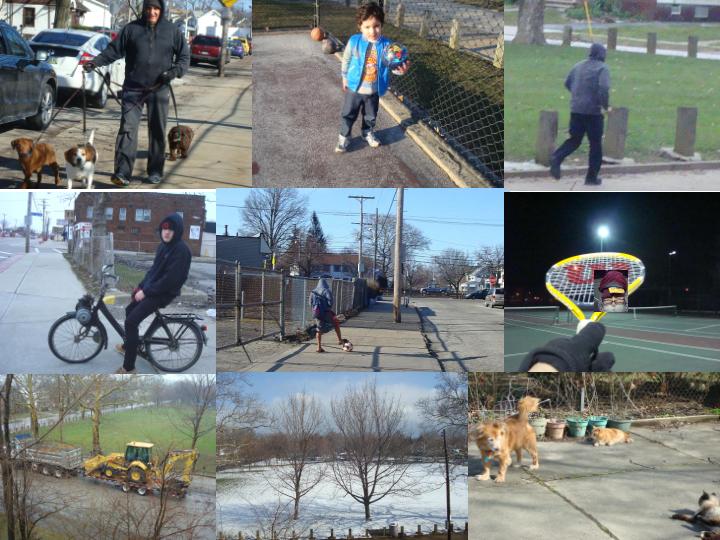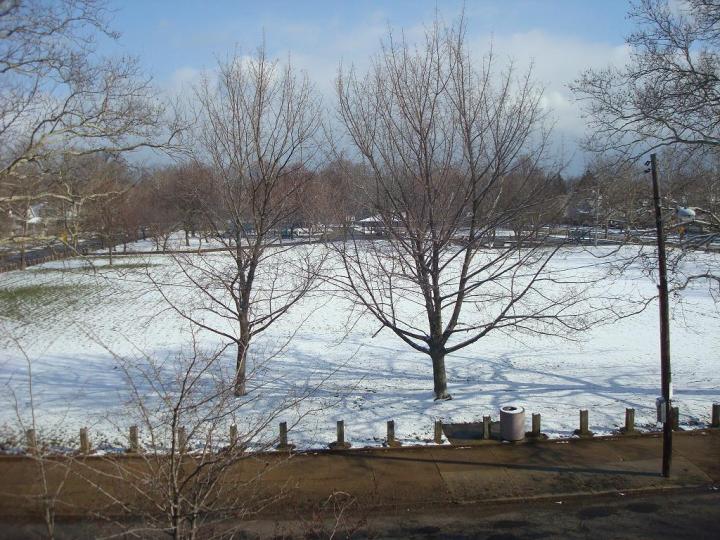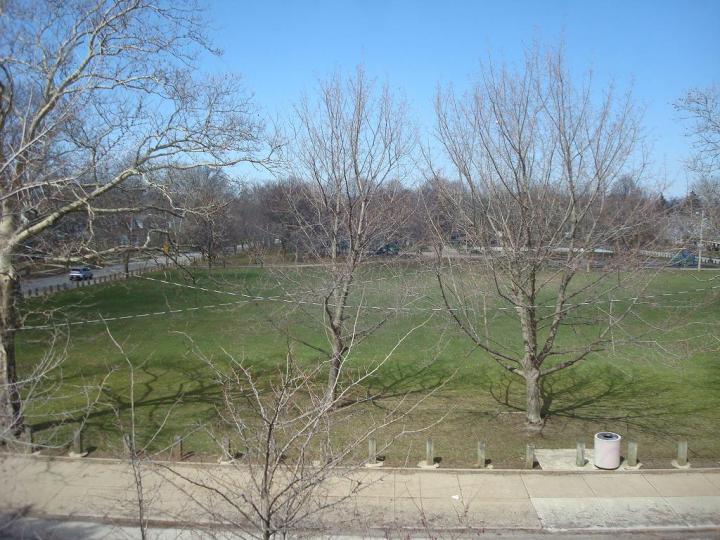 JEFFERSON PARK (West Side of Cleveland, Ohio) AREA RESIDENTS – OUT AND ABOUT – DESPITE THE COLD SPRING DAYS
So far (April 10, 2018) , Spring which officially arrived on March 20th, has been cold with temperature in the low 30's during the days and dropping further at night – with no shortage of rain and even light snow showers (April 5).
The weather of course has not prevented area residents from participating with their regular outdoor activities – like taking a walk with their best friends, playing basketball, jogging, riding their motorized bike, playing with a soccer ball on the sidewalk, and solo tennis (all bundled up) in the evening.
And city workers had no problem delivering equipment on what was a cold and rainy day (April 3).
And when the sun was out on a Spring day (April 5) – our Galena (a golden retriever with a curly tail) enjoyed the warmth as did Smoky (a Siamese cat) and Gingy, her son.
Note: The photographs were taken on various days between March 24 and April 9.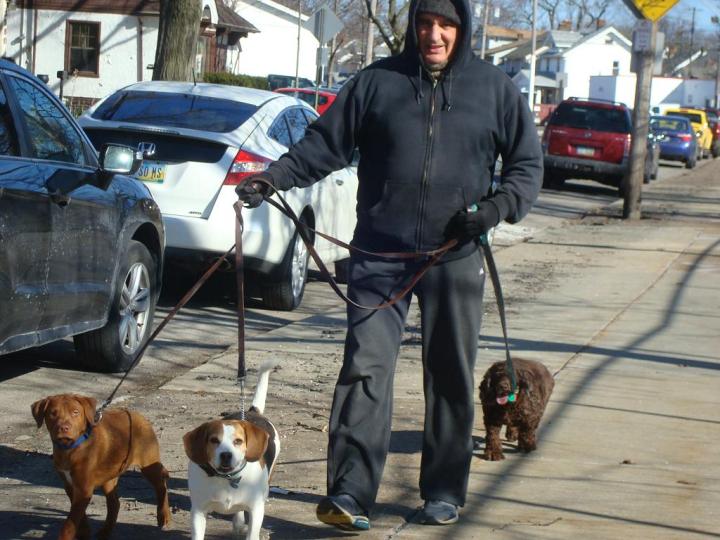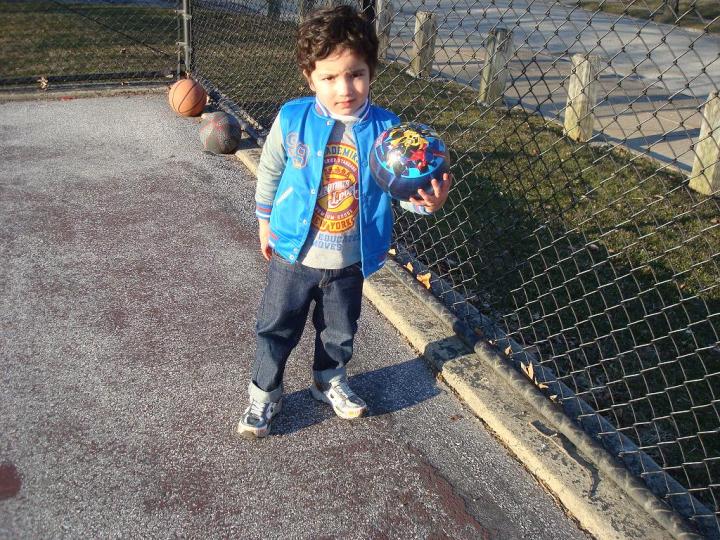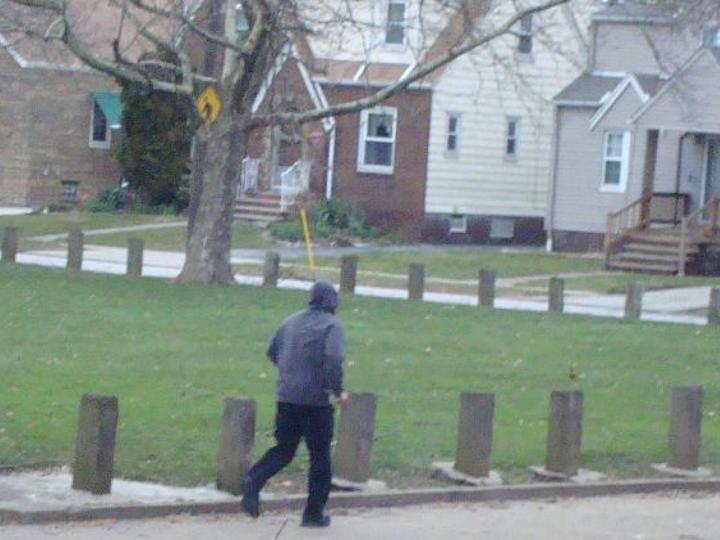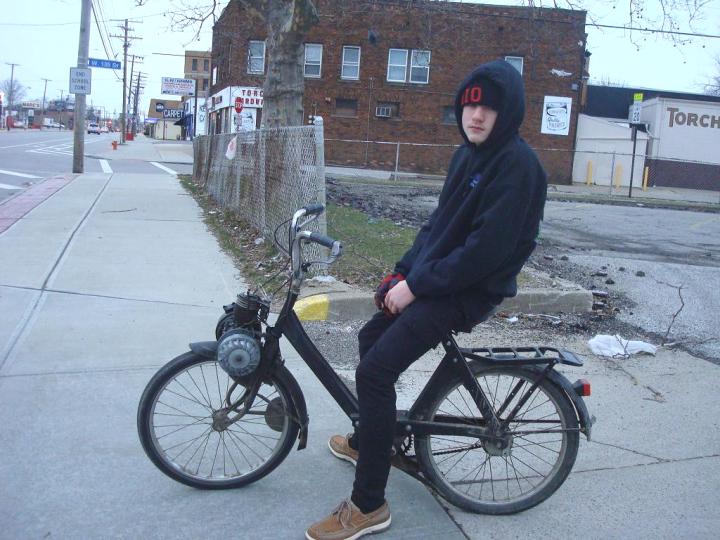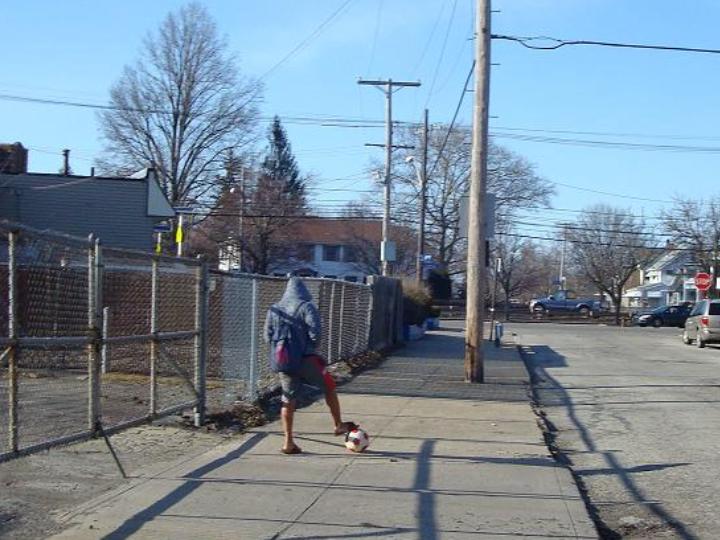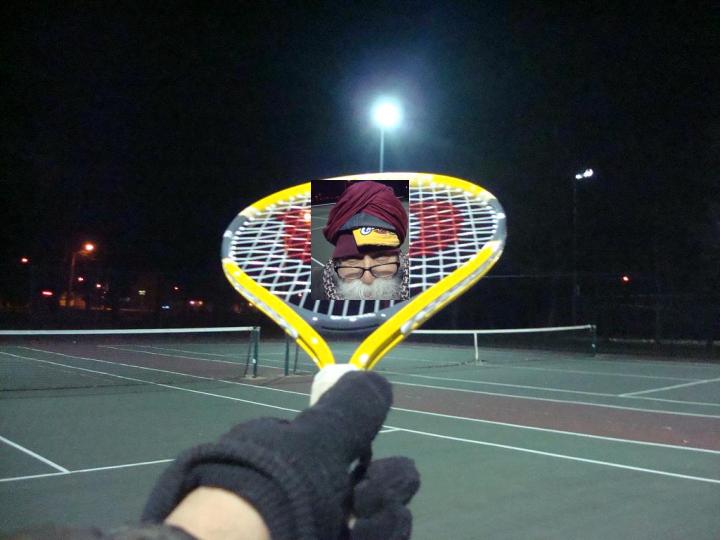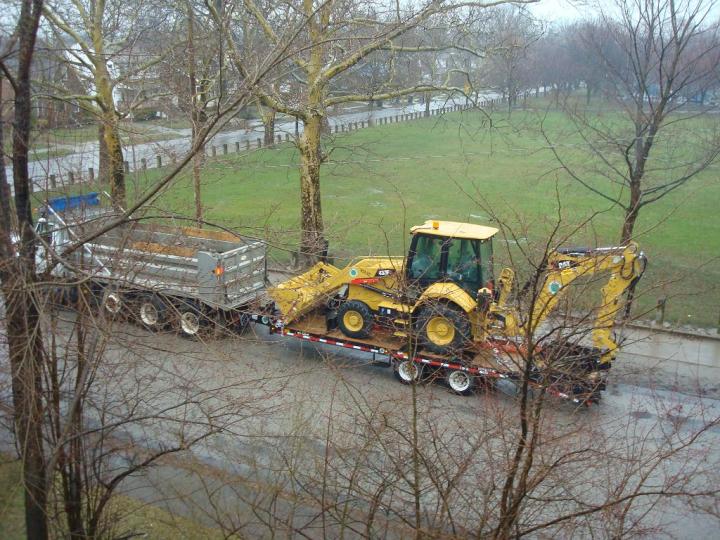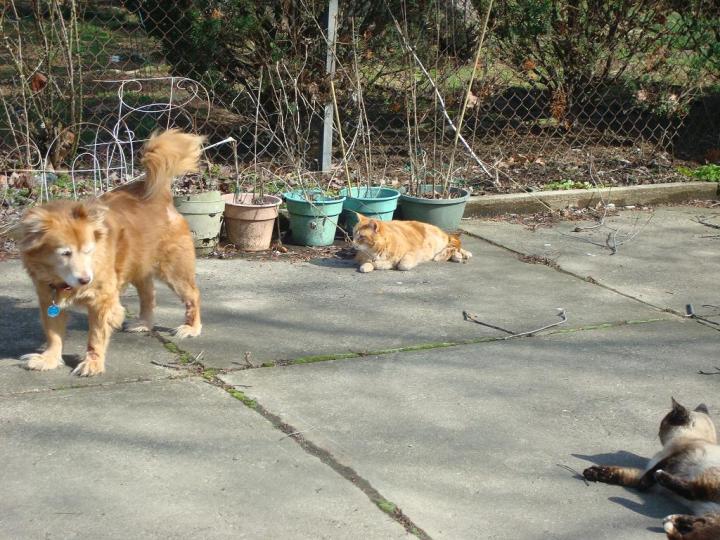 Video: Here is a link to a short video on Facebook of 3-1/2-year old Farhan Ali (shown in one of the photographs above and below) having fun in the basketball courts in Jefferson Park facing his historic house on West 132nd Street (built in 1914).
Farhan will be starting pre-K in the CMSD (Cleveland Metropolitan School District) Garfield School (on West 140th Stret) in the coming 2018-19 school year. He is from Quetta, Pakistan -- and is multi-lingual -- speaking fluent Persian (Farsi), and a little bit of Urdu, and of course getting good at "Cleveland" English every day. He lives with his two older siblings (will be going to Garfield too) and darling parents – Dad is a doctor and Mom is an accomplished cook of Indian and Pakistani cuisine.

Link to Farhan Ali Video: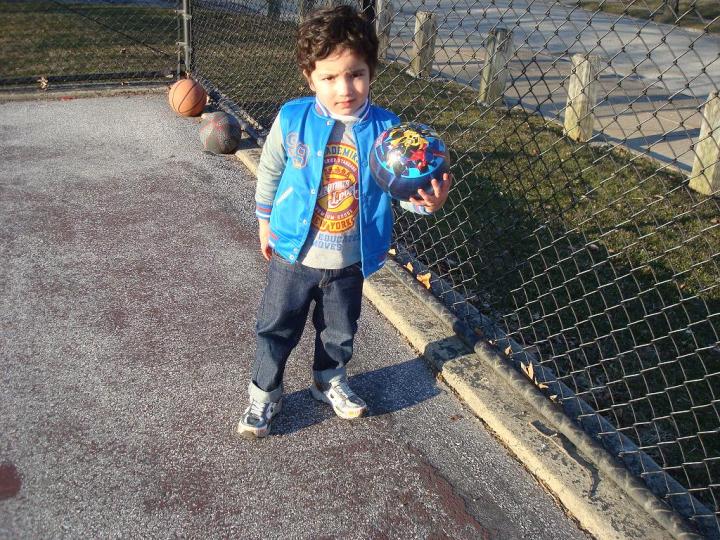 Links:
[1] https://www.facebook.com/100008875359296/videos/1863888423916985/
[2] http://smtp.realneo.us/system/files/Slide1_184.JPG
[3] http://smtp.realneo.us/system/files/Slide2_205.JPG
[4] http://smtp.realneo.us/system/files/Slide3_176.JPG
[5] http://smtp.realneo.us/system/files/Slide4_155.JPG
[6] http://smtp.realneo.us/system/files/Slide5_139.JPG
[7] http://smtp.realneo.us/system/files/Slide6_130.JPG
[8] http://smtp.realneo.us/system/files/Slide7_122.JPG
[9] http://smtp.realneo.us/system/files/Slide8_109.JPG
[10] http://smtp.realneo.us/system/files/Slide9_105.JPG
[11] http://smtp.realneo.us/system/files/Slide10_93.JPG
[12] http://smtp.realneo.us/system/files/Slide11_87.JPG