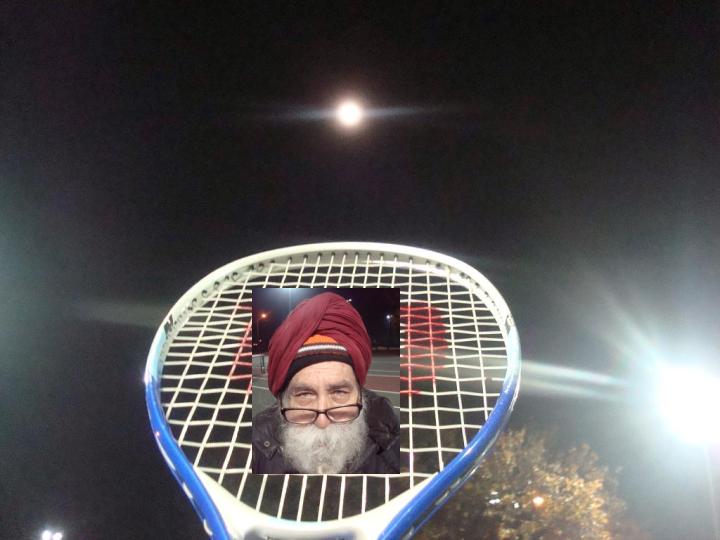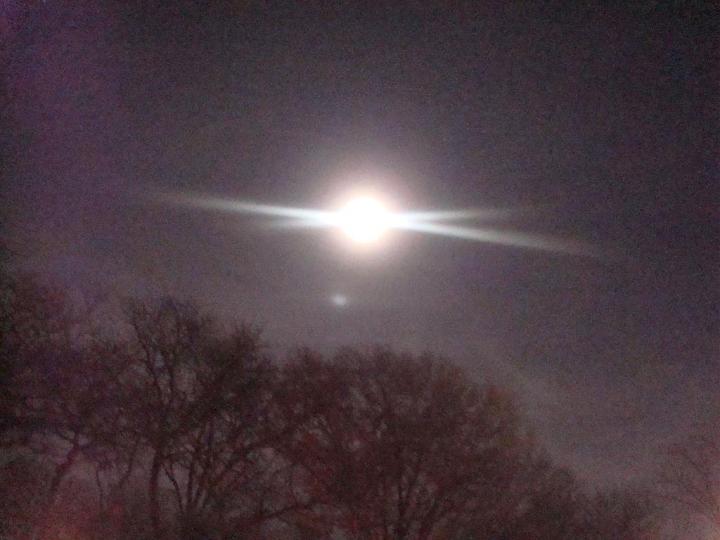 SUPERMOON LIGHTS UP CLEVELAND'S JEFFERSON PARK
Sunday, December 3, 2017 was the day for the full Moon to show up.
And what a Moon it was – bright and big.
I was in Jefferson Park from nearly 8:00 to 10:00 p.m. – playing solo tennis (an activity I do most evenings when the courts are dry – irrespective of the temperature) on a 40 deg. F evening and I was able to photograph our Moon from various vantage points – the tennis courts, the tall maple-tree covered northern end, the basketball courts, the childrens's playground, and the grassy southern lawn with sycamore trees along the perimeter.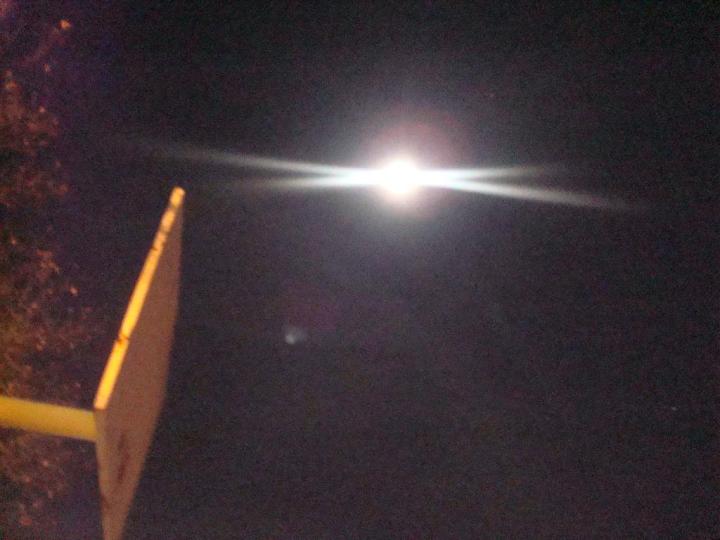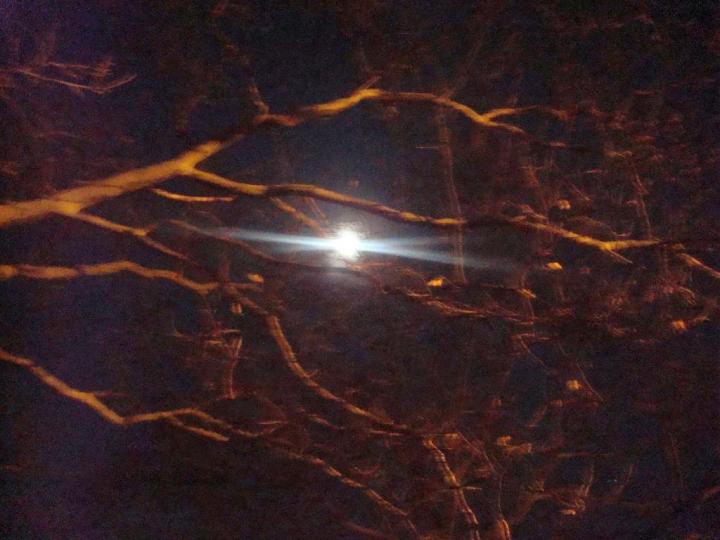 Except for an occasional passer-by – the park was deserted on this very striking lunar event.
It was quiet all around – almost pin drop silence.
The Moon was big – also called a supermoon -- because it was at its closest distance to Earth. The Moon travels around our planet in an elliptical (oval shaped) orbit. Because of the elliptical shape – the Moon is sometimes closer to Earth – and sometimes farther away. See last slide in the set – courtesy of Angel R. Lopez-Sanchez -- obtained from the Internet.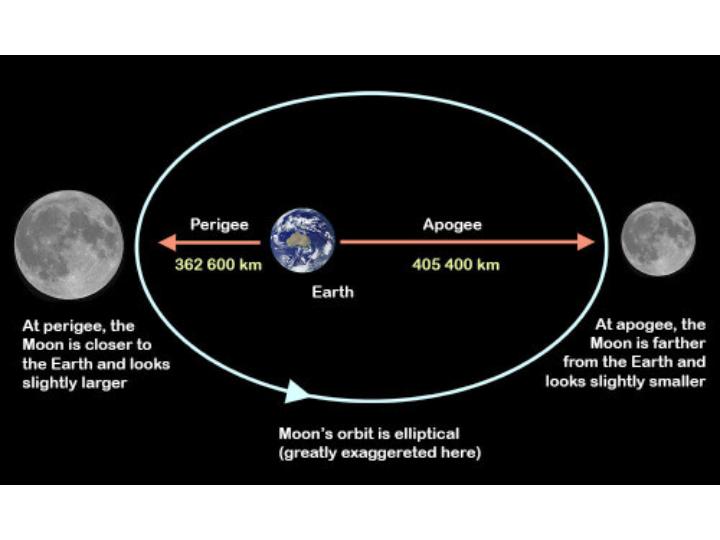 The December full Moon is also called the Cold Moon, the Long Nights Moon, and Moon Before Yule – for obvious reasons.
The photographs were taken with a small hand-held digital camera and appear more eerie than the views from the human eye. I was able to see the full moon clearly – but the camera did not capture that view.
The full Moon -- a sight to behold -- is a marvel in our mysterious universe.
Formed 4.6 billion years ago – our Moon always presents the same face to us – because it spins on its axis at the same rate it orbits planet Earth.
The next full Moon (another supermoon) will arrive on January 2, 2018.
Have a happy lunar month.