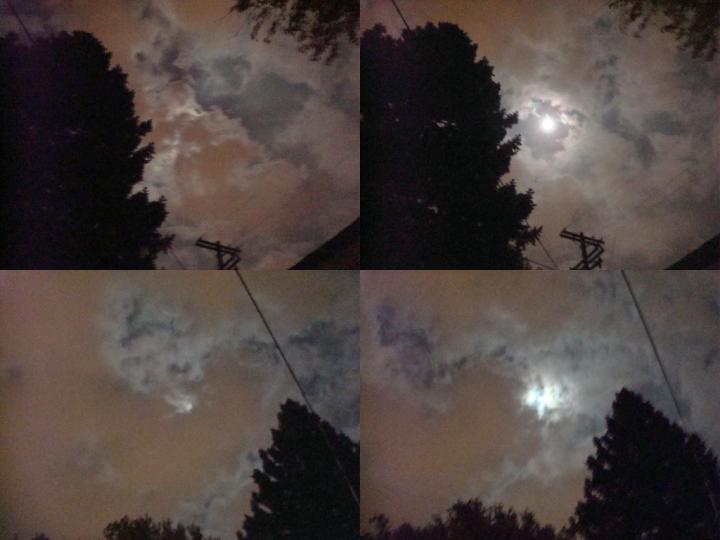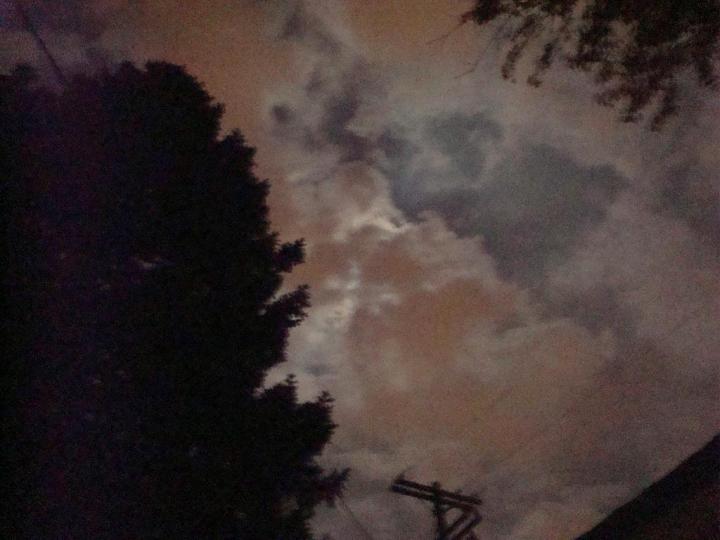 OVERCAST SKIES IN CLEVELAND, OHIO PLAYED HIDE & SEEK WITH THE NOVEMBER 2017 MOON
The November full moon also known in the northern hemisphere as the "Beaver Moon" -- was sighted, past midnight, on the south-east side of Jefferson Park on a densly overcast evening of Saturday, November 4, 2017.
I was in Jefferson Park (playing solo tennis) till 10:00 p.m. and the full moon was no where to be seen even though the moonrise was at 7:07 p.m.
I finally sighted the full moon after midnight – from the backyard of our house located on the south side of Jefferson Park.
The moon would show for a few seconds and quickly get covered by the fast moving dense clouds.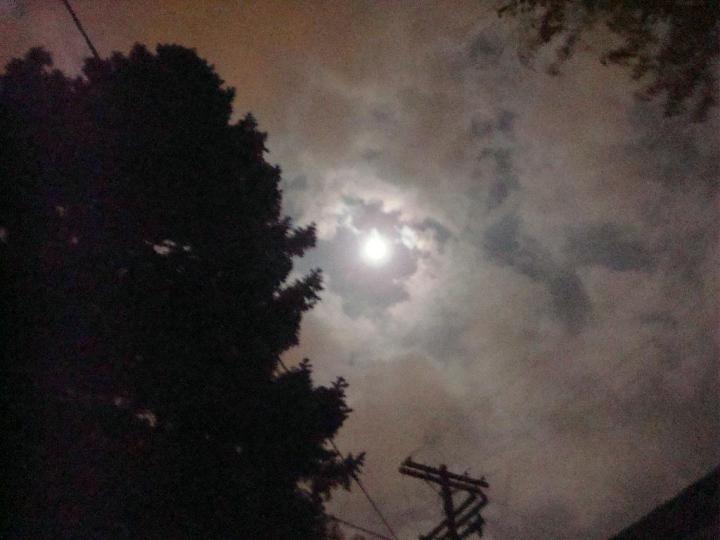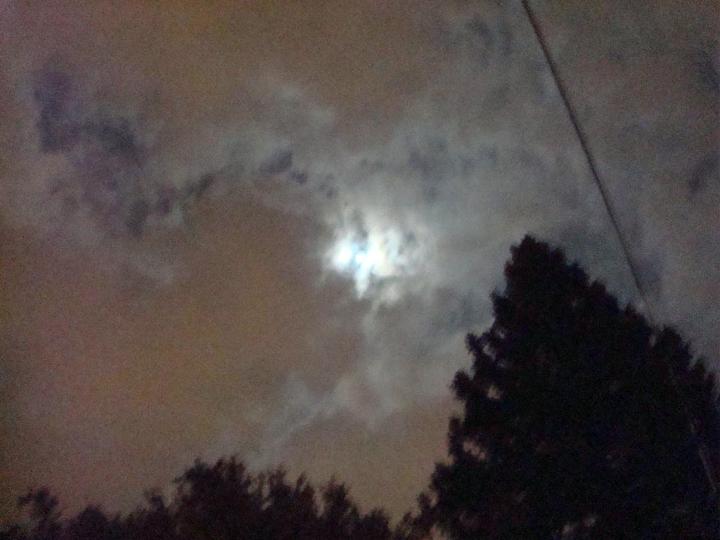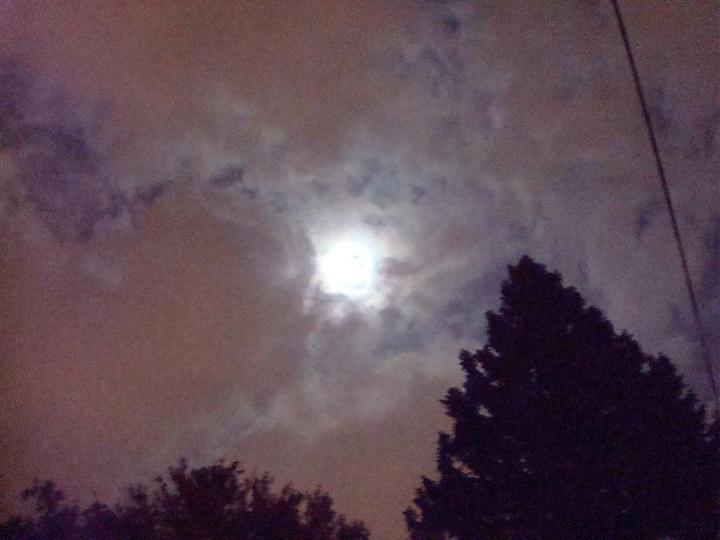 The photographs were taken with a small hand-held digital camera and appear more eerie than the views from the human eye. I was able to see the full moon clearly – but the camera did not capture the view.
It was quiet all around – almost pin drop silence.
The full moon -- a sight to behold -- is a marvel in our mysterious universe.
Formed 4.6 billion years ago – our moon always presents the same face to us – because it spins on its axis at the same rate it orbits planet Earth.
I took many photographs -- spread over 30 minutes – before I decided to go inside.
Galena out pet dog, and Smoky and Gingy – our outside feral cats kept me company.
The next full moon will arrive on December 3.
Have a happy lunar month.