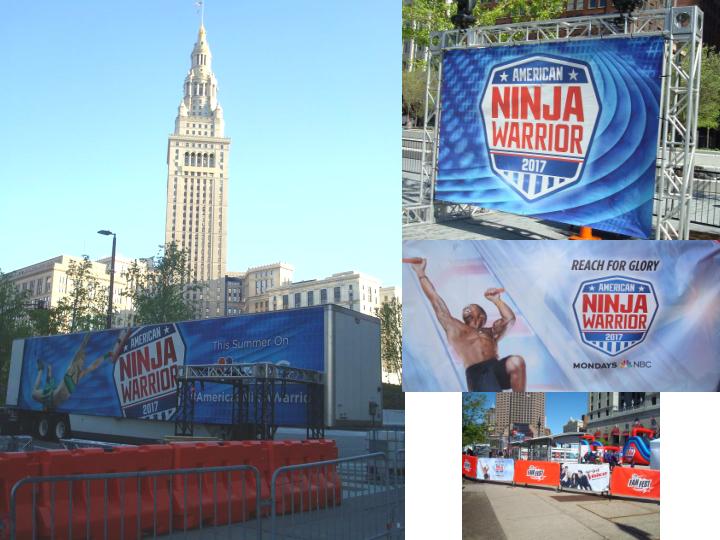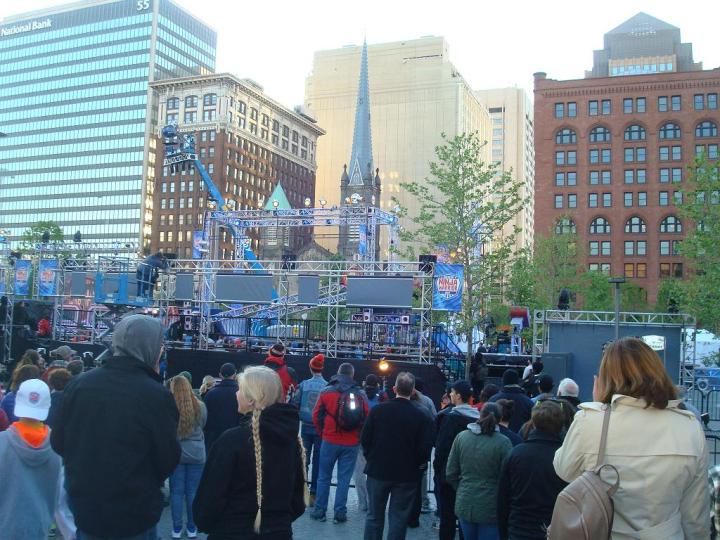 ALL EYES ON THE NINJA WARRIORS IN PUBLIC SQUARE (a.k.a. JIMMY DIMORA PUBLIC SQUARE), IN DOWNTOWN CLEVELAND, OHIO!
NBC's "American Ninja Warrior" came to Public Square for two days of filming on May 8 and 9, 2017. The episodes will be part of the show's upcoming ninth season, which premieres June 12.
I was in Public Square on the late afternoon and evening of Monday, May 8, 2017 – collecting petitions in connection with the "NO TO CORPORATE WELFARE FOR BILLIONAIRE CAVS OWNER" campaign.
All eyes were transfixed on what was happening behind the barricades and needless to say – I had no luck in getting Clevelanders to lend me their ears.
While it was not easy to see what was happening – everyone looking in – appeared to be enjoying themselves – grownups and kids alike.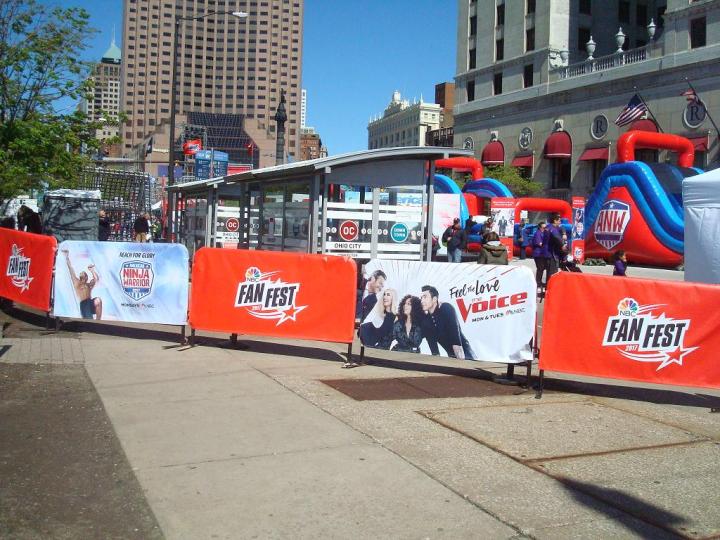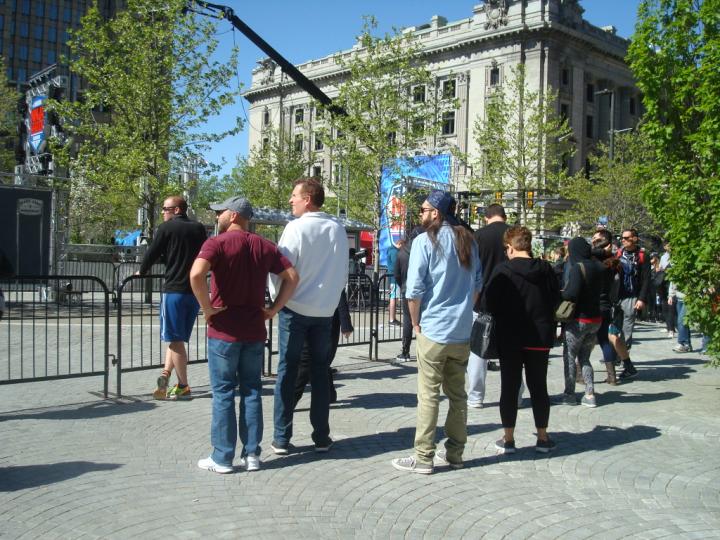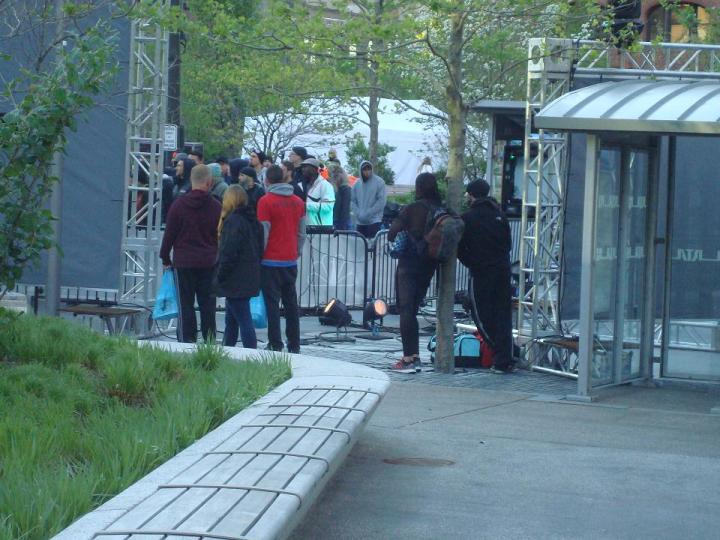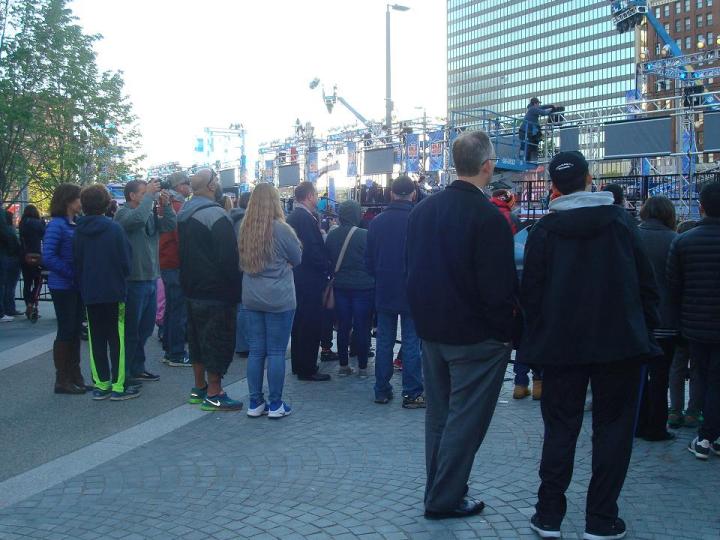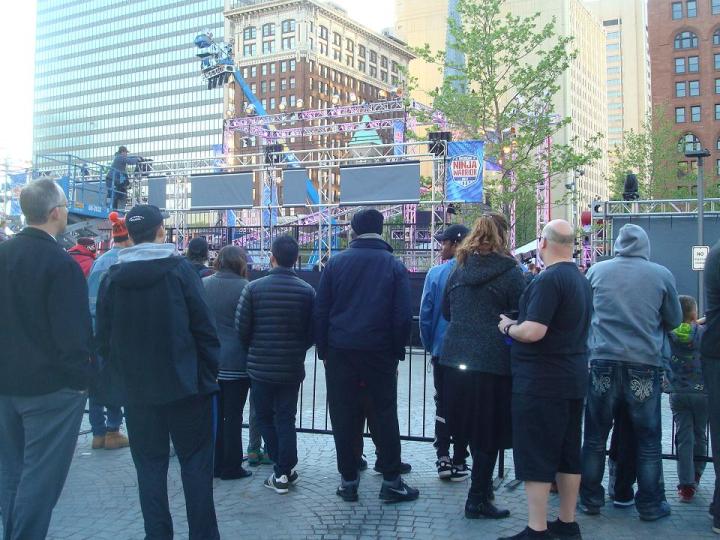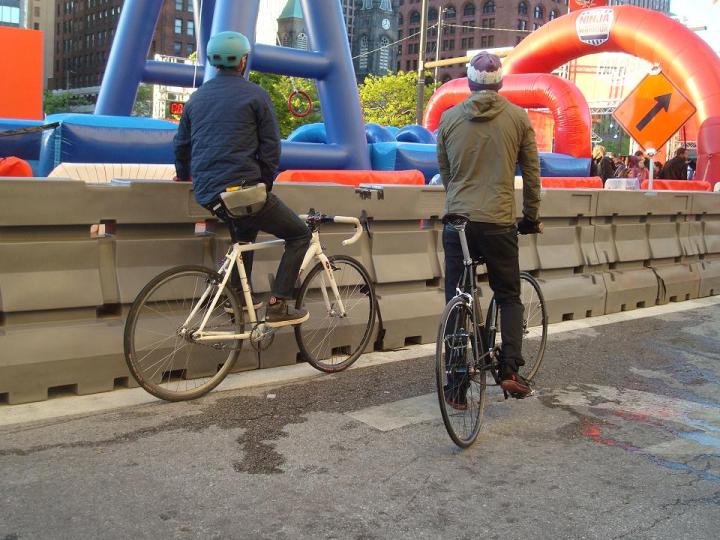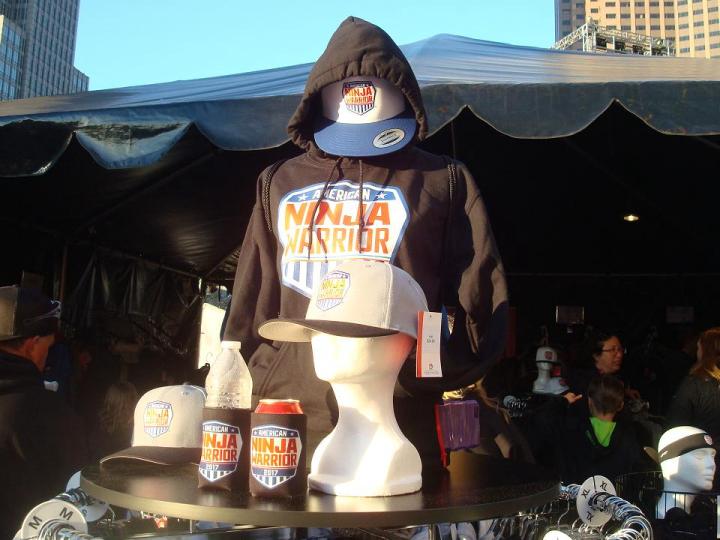 Public Square was closed to bus traffic along Superior Avenue.
According to a report by Joey Morana of cleveland.com:
"The show is based on a popular Japanese series. "American Ninja Warrior" is competition-based show in which ordinary people take on a challenging obstacle course for a shot at big money.
In order to entertain the public, NBC brought – a 120-foot inflatable obstacle course.
Besides the obstacle course, visitors could also attempt the show's famous Peg Wall, climb a 12-foot cargo net from "Spartan: Ultimate Team Challenge," sit in one of the famous rotating red chairs from "The Voice," hang out on the "Little Big Shots" sofa or meet former contestants from "America's Got Talent" and other NBC shows."