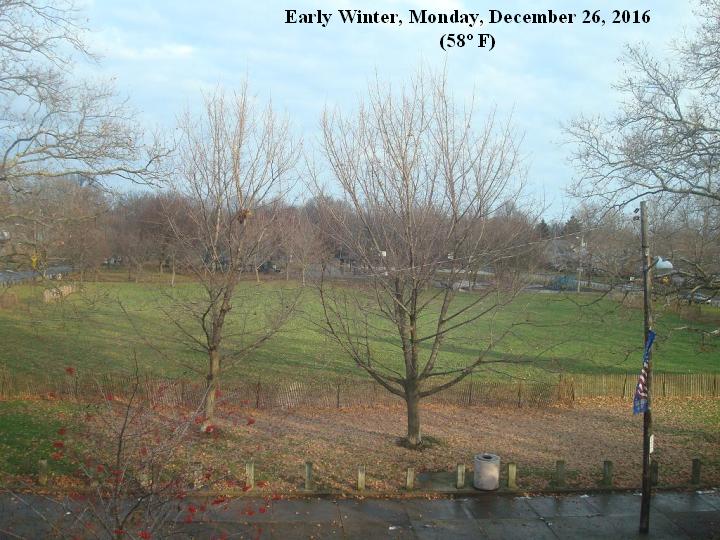 CLEVELAND, OHIO WEATHER: SNOW IN LATE AUTUMN & SPRING IN EARLY WINTER!
WHERE DID ALL THE SNOW IN JEFFERSON PARK, ON CLEVELAND'S WEST SIDE, GO? – BEFORE & AFTER!
BEFORE: On a very cold (14º F) morning of Thursday, December 15, 2016 – a day in late autumn.
AFTER: On a spring-like 58º F, morning of Monday, December 26 – a day in early winter.