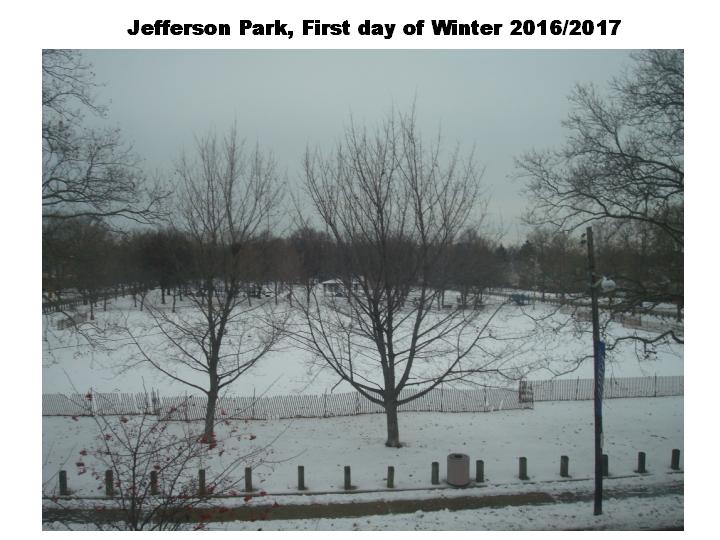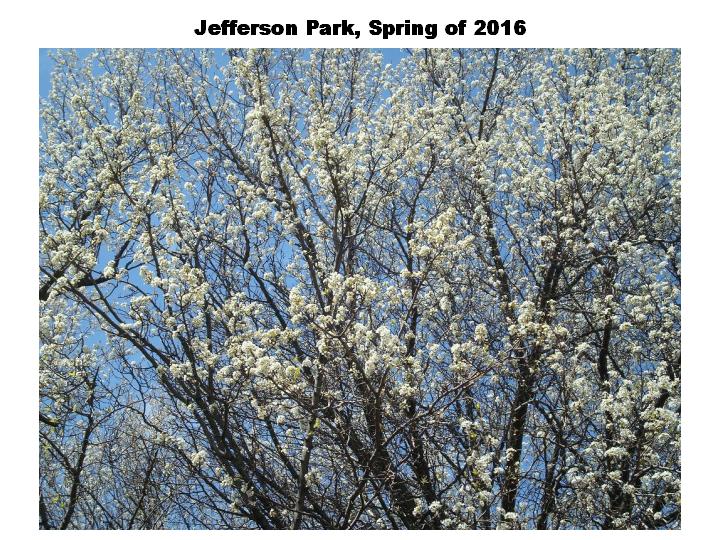 TODAY IS THE FIRST DAY OF WINTER 2O16/2017! CAN SPRING BE FAR BEHIND?
Winter 2016/2017 arrived today (12-21-16) morning in Cleveland, Ohio at 5:44 a.m.
St. Patrick's day is on Friday, March 17, 2017.
Spring will arrive on Monday, March 20.
Today the sun rose at 7:50 a.m. and will set at 5:00 p.m. giving us a 9-hour and 10 min. long day.
The days will slowly start getting longer – giving us more sunlight (on clear days).
The longest day will occur on June 21, 2017 -- when we will have a 15-hour and 11-min. long day.
Then the days will start getting shorter – and then longer again -- in an endless dance in a mysterious Universe.
Note: The photographs show Jefferson Park located on Cleveland's westside during the first day of Winter of 2016/2017 and during the Spring of 2016 which we all hope arrives soon.