Link to Video: https://www.facebook.com/100008875359296/videos/1557813121191185/ [1]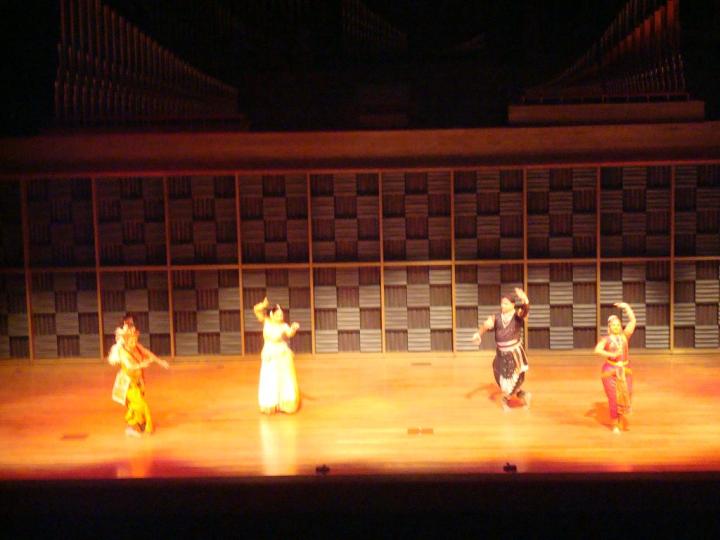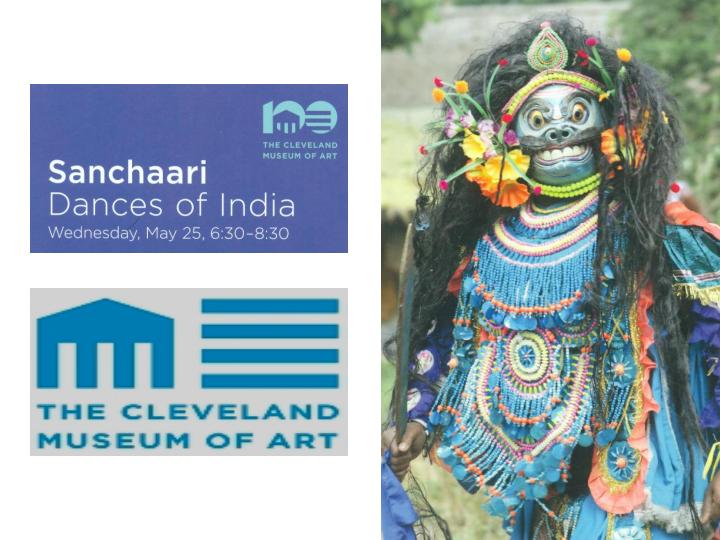 QUARTET OF CLASSICAL INDIAN DANCERS ROCK AT THE CLEVELAND MUSEUM OF ART!
On the evening of Wednesday, May 25, 2016, a group of four dancers (two male and two female) performed pieces from classical Indian dancing from the north, south, east, and west corners – including the well known styles of Kathak (north India), Bharathanatyam (south India), and Manipuri (north-east India).
The 90-minute performance included pieces that involved one, two, or four dancers.
The dancers were clad in colorful costumes. Their movements – at times graceful and at times animated, were accompanied to the beat of background music and singing.
One can only imagine what effect the superb performances would have had on the audience if the dances had been staged in a temple like setting rather than in a drab auditorium.
Nevertheless the audience enjoyed the dances and clapped
and cheered heartily at the end.
The short video clip shows the four dancers in the last piece titled: "Sanchaari" – a word that means : "to travel". According to the program notes, this dance piece blended the unique dance forms from the various regions of India.
The dancers in the piece were Sanjib Bhattacharya, Antarra Datta, Shashadhar Acharya, and Sujatha Srinivasan.
The free performance was sponsored by the Cleveland Museum of Art and The Federation of Indian Community Associations, with grants from Cuyahoga Arts & Culture (Cigarette Smokers of Cuyahoga County) and Ohio Arts Council.