Link to Video:https://www.facebook.com/100008875359296/videos/1554566031515894/ [1]
CAVS'S FANS WERE SERENADED OUTSIDE THE Q BEFORE START OF GAME 1 AGAINST THE TORONTO RAPTORS ON THE EVENING OF TUESDAY, MAY 17, 2016.
The Cavs triumphed over the Toronto Raptors: 115-84 in game 1 of the Eastern Conference finals.
WELCOME JIMMY DIMORA PUBLIC SQUARE!
GO CAVS!
ON A PLEASANT TIESDAY, MAY 17, 2016, EVENING -- OUTSIDE OF THE Q ROCKED WITH CHANTS OF:
GO CAVS, WELCOME JIMMY DIMORA SQUARE!
GO CAVS, WELCOME JIMMY DIMORA SQUARE!
GO CAVS, WELCOME JIMMY DIMORA SQUARE!
The demonstration outside the Q and in the neighborhood lasted for 2.5-hours.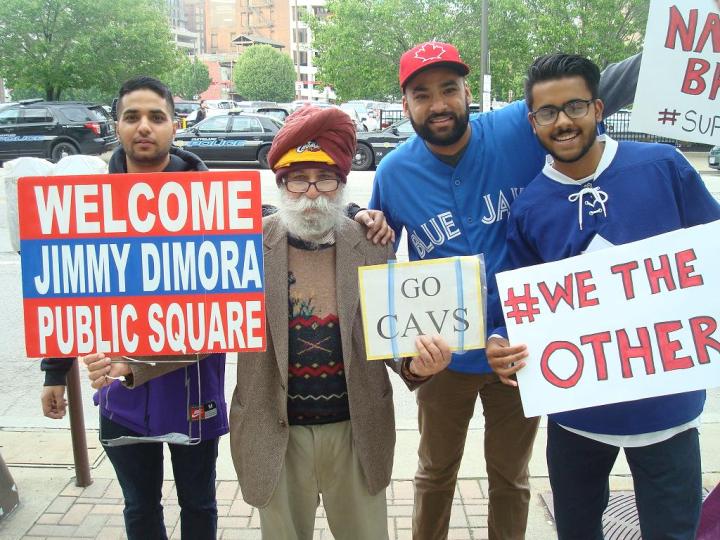 .
The re-designed Public Square, under construction, has been nicknamed the Jimmy Dimora Square because of corruption involved in the process.
WELCOME $50 MILLION JIMMY DIMORA PUBLIC SQUARE -- A PRODUCT OF CLEVELAND'S CORRUPT SYTEM!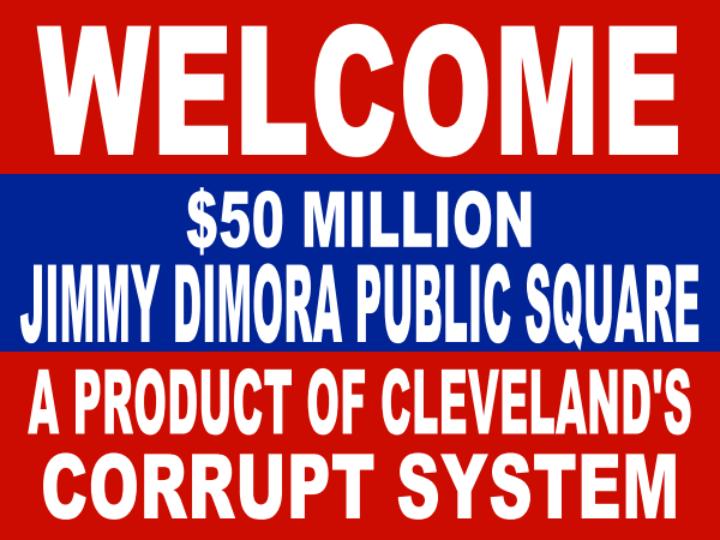 The $50 million project is scheduled for completion in time for the Republican National Convention in July 2016.
In addition, RTA has incurred costs from relocation of bus shelters, delays from traffic gridlocks, maintenance of traffic, etc. RTA does not have a figure because they claim they were not keeping tab of the costs. There will be additional costs from installation of eight new bus shelters and additional operational costs from traffic delays once the construction is complete.
So far, since August 2014, there have been 601 hours of demonstrations – first with the LEAVE PUBLIC SQUARE ALONE signs and now with WELCOME JIMMY DIMORA PUBLIC SQUARE signs.
The demonstrations continue unabated with the goal of educating the public about corruption in Cuyahoga county.
Details of the campaign can be found on my blog at REALNEO:http://realneo.us/blogs/satinder-p-s-puri
Links:
[1] https://www.facebook.com/100008875359296/videos/1554566031515894/
[2] http://smtp.realneo.us/system/files/Slide6_84.JPG
[3] http://smtp.realneo.us/system/files/Slide3_109.JPG
[4] http://smtp.realneo.us/system/files/Slide4_96.JPG