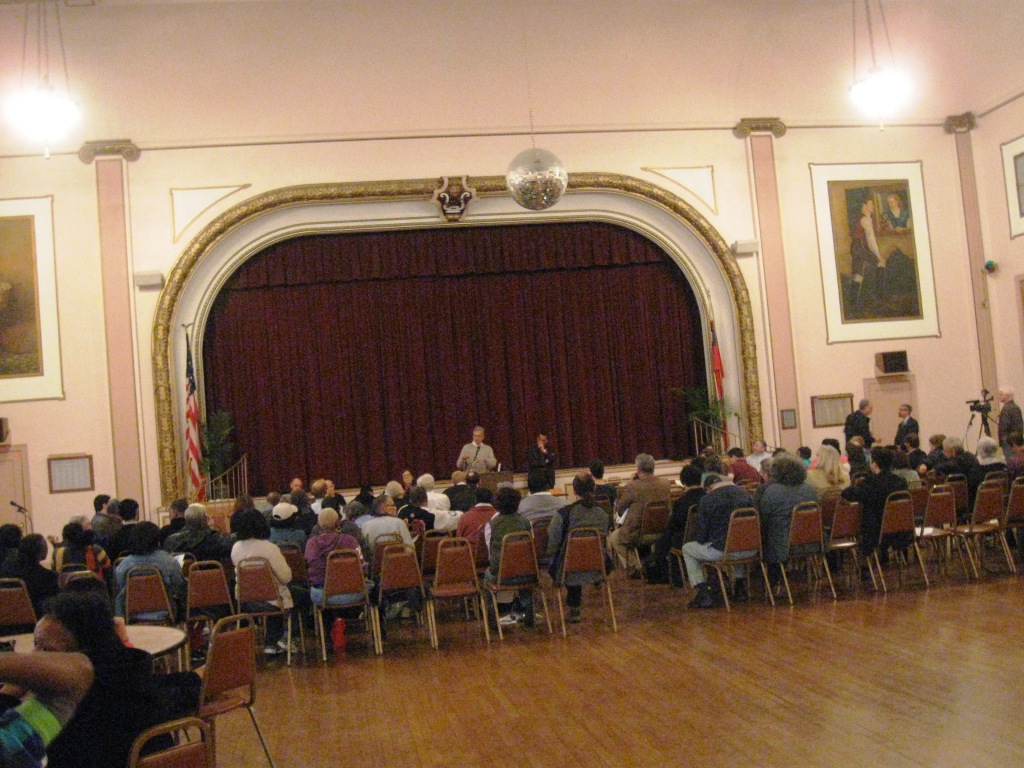 My main take-away from the meeting last night was that this could be a bona-fide recycling operation - but why this location East 79th and St. Clair???
http://realneo.us/content/vadxx-energy-build-medical-waste-burning-facility-residential-area-gus-frangos-will-profit-p [1]
Surely, the City of Cleveland could find a location that would allow for future expansion that would not impact a nearby (primarily African-American) community of residents. City of Cleveland's process was also very obtuse as pointed out by Marty Gelfand who presented last night (South Euclid Councilman and former Kucinich legal counsel).
I will dig up public notice apparently printed in the PD on 9/13/2012.
Grateful that residents and activists turned out in numbers last night. Channel 19 and PD covered the event:
http://www.cleveland.com/metro/index.ssf/2013/04/vadxx_energy_plan_to_extablish.html [2]
http://www.19actionnews.com/story/21926358/vadxx-ohio-plastics-company-looking-to-expand-here-in-cleveland [3]
Links:
[1] http://realneo.us/content/vadxx-energy-build-medical-waste-burning-facility-residential-area-gus-frangos-will-profit-p
[2] http://www.cleveland.com/metro/index.ssf/2013/04/vadxx_energy_plan_to_extablish.html
[3] http://www.19actionnews.com/story/21926358/vadxx-ohio-plastics-company-looking-to-expand-here-in-cleveland
[4] http://smtp.realneo.us/system/files/Vadxx_020.jpg
[5] http://smtp.realneo.us/system/files/Vadxx1_0.jpg
[6] http://smtp.realneo.us/system/files/Vadxx2.jpg
[7] http://smtp.realneo.us/system/files/Plastics_NewsVADXX8-13-13.pdf