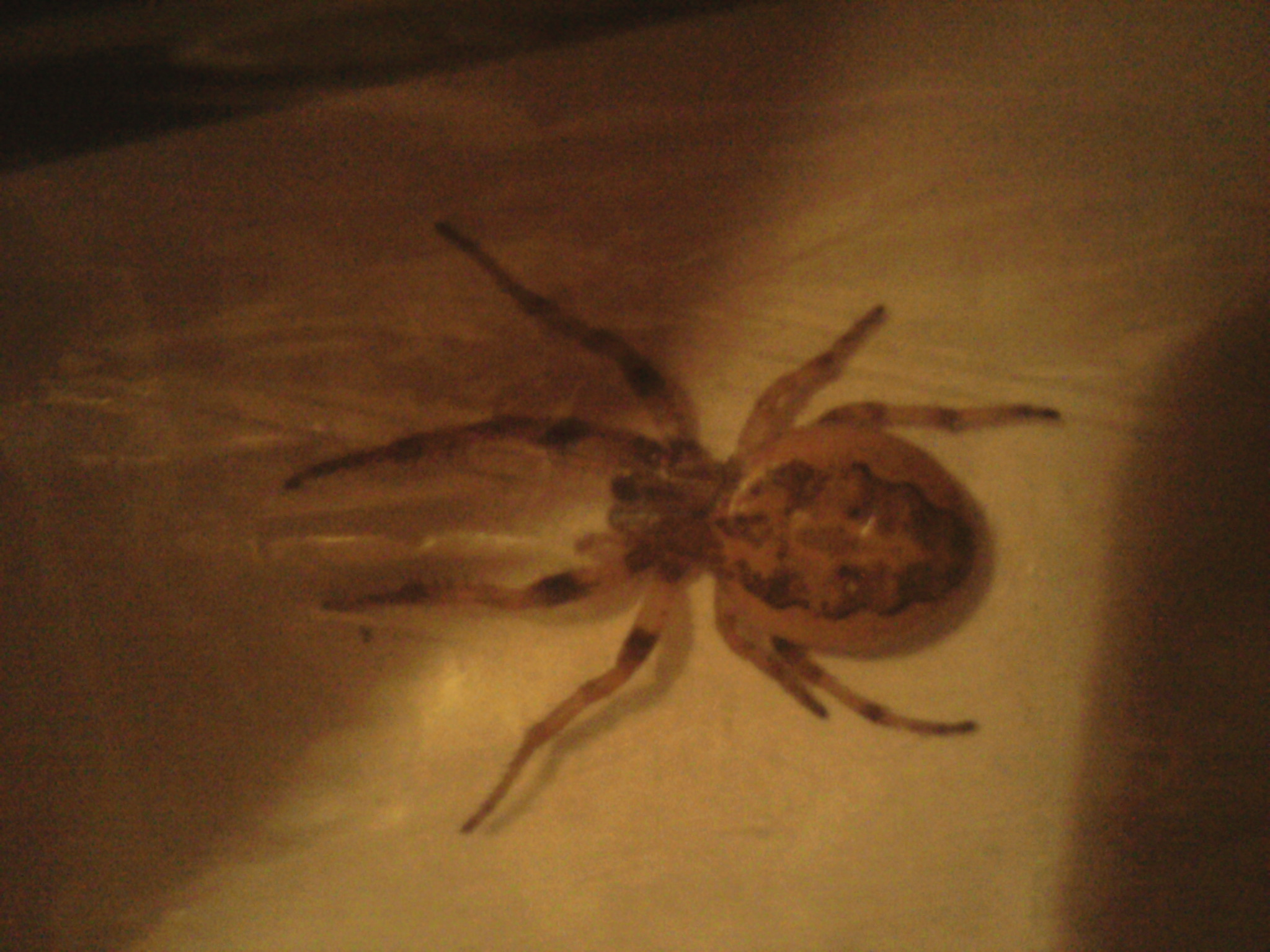 These lovely spiders are hatching and creeping around my house and yard. Last year they were all over the porch areas. My research resulted in a spider called the "MARBLE ORB WEAVER." Last night, I went out on the porch for about 15 minutes and when I decided to come back in the house; they were webbed up on the door. Talk about getting the hebegebes! When I looked around, there were almost a dozen of these fast working spiders webbing up my porch! Cob webs were covering my screen door handle and a spinning spider was hard at work... As I looked around; there seemed to be an entire crew of these busy little spiders hard at work in the corners, around windows, and on the siding.
While I am usually receptive to guests; these are some very unwelcome guests! My anxieties were sent through the roof on this occasion! Yikes! Spiders and more spiders! My daughter was on the other side of the screen door trying to open it for me and I told her not to open the door. I sent her for the broom and shoes as I had no shoes on to stomp these little spiders. Yes, I wanted to stomp them despite the idea that they kill other insects. We soon swept them off the walls, doors, and windows. Yet, I know that they will return in no time.
Time to call in the exterminators or implement home remedies....