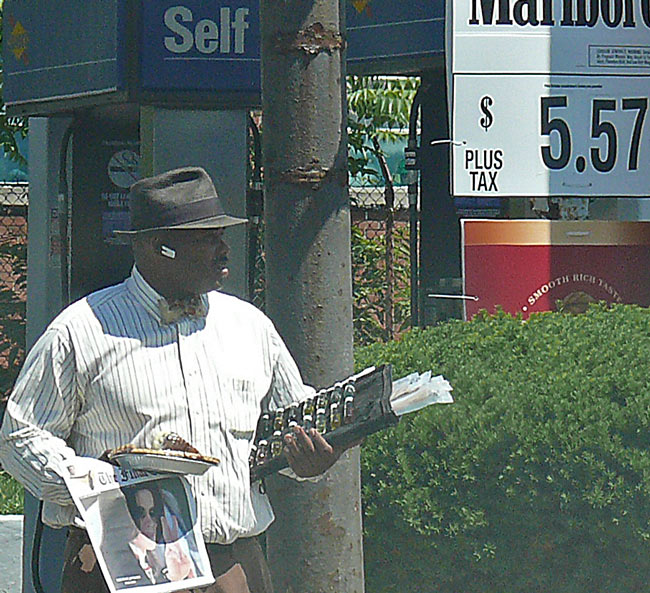 This well dressed (I wear bow ties too) fellow has me mystified.
Set up at an intersection where it was too busy for me to stop and talk with him, he held a newspaper cover of Michael Jackson, a pie, a slice of cake, and the glass vials you see in his left hand. He had a cooler - on the curb out of the image - set up as a sort of desk.
Anyone know what was on offer?