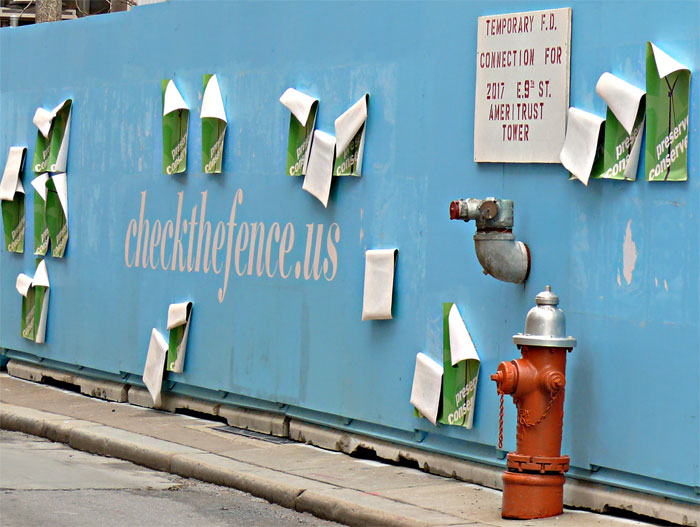 We have all had the experience of lying, or trying to do something which is beyond our capacity.
And we fall flat on our face...
Well, the Cuyahoga County Commissioners tried to do a broadside media campaign to spin the taxpayers about "conserve, preserve" while the Commissioners were defacing a national architectural landmark.
So they hired a publicist - who had never done bill board broadsides, and the result?
ALL THE WORK THE COUNTY PAID FOR, JUST FELL OFF THE WALL. IT ALL CAME UNGLUED.
No, I am not talking figuratively, but literally.
Check the Fence yourself!
Mr. Hagan, Mr. Dimora, this is embarrassing, no?
Will you ask PR Mobius Gray [1], the printer and applicator for the county's money back?
If, as I suspect, you are not going to ask for the taxpayer's money back, why not?