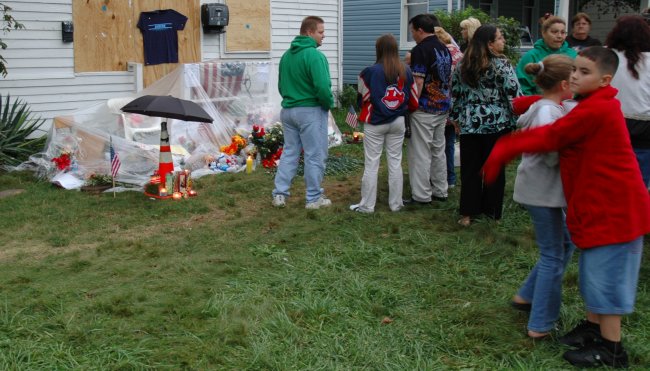 The vigil for Detective Jonathan "A.J." Schroeder was punctuated by flashing police lights blocking West 98th Street, which was lined with Cleveland police cruisers and Cuyahoga County Sheriff SUVs. The cause for mourning brought together the detective's brothers and sisters of law enforcement and caring neighbors, young and old - perhaps 100 were still around the site when I attended, around 7:30 PM.
The heavens shed tears all day, clearing shortly before the vigil... a misty rain returned at its conclusion. Among those there who were clearly in law enforcement, the tone was shock and extreme sadness - calm and stoic but truly mournful. Their tears seemed to be reserved for private, and it seemed an officer driving away was crying.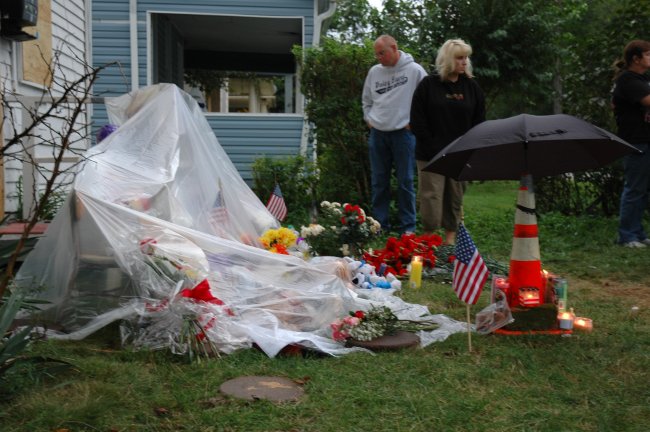 At the alter, the tone was completely solemn, with each person approaching, reflecting, hugging friends, and introspecting.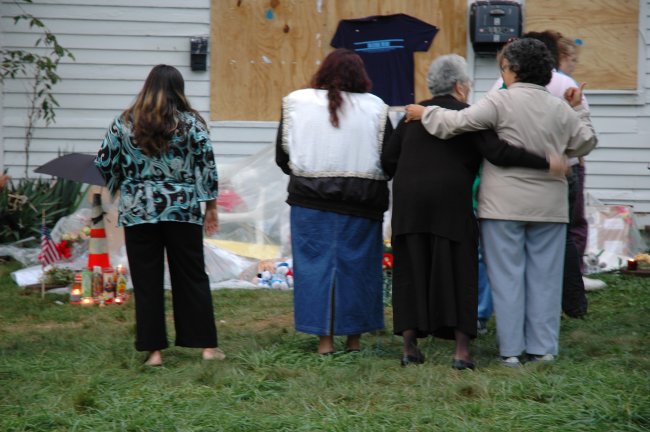 Off to the side, in small groups on the sidewalks and in the street, officers and neighbors talked in hushed voices about the crime here, and the neighborhood, and the amount of blight in the neighborhood and community, and, in one discussion, the fact that as Cleveland falls into decline the property value assessment on a mourner's home was increased this year by $20,000... absurd.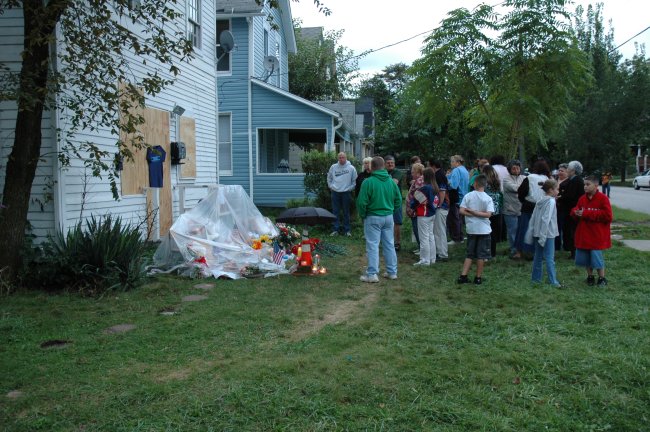 I'm sure this was a gathering Detective Schroeder appreciated and enjoyed - people he knew, sharing feelings he certainly shared... like friends sharing time with him on his front porch. I hope it made his friends and family feel better, as well.