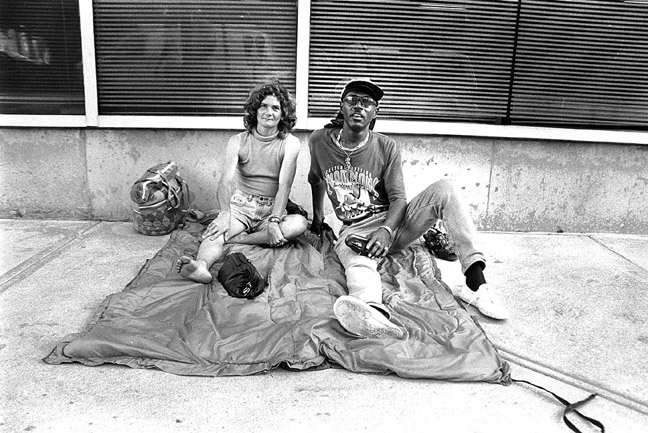 Copyright © 2005 by Steve Cagan. All rights reserved. Reservados todos los derechos.
I'm a big photography fan and the photographer who best captures Cleveland and has the voice I find most powerful here is Steve Cagan, who recently showed work of local steelworkers
at the CSU gallery
and had work in
the NEO 2005 exhibit
at the Cleveland Museum of Art - his bio there is:
Steve Cagan
Steve Cagan has exhibited his photographs locally, nationally, and internationally. His reviews and critical writings have been published in a variety of journals and books. He has received a National Endowment for the Arts Fellowship, Ohio Arts Council Fellowships, and New Jersey Arts Council Fellowships. At Rutgers University, where he taught photography from 1985 to 1993, he was recognized as "Teacher of the Year" in 1991. Cagan has also taught photography at the Universidad de El Salvador as a Fulbright Fellow.
I was very impressed with the CSU show, and was interested to see his work also featured in a conference room at the 3rd largest law firm in the world, Jones Day, which has a powerful if not very public art collection (Steve didn't even know they had his work there). Here are some snapshots of some of those works off the walls of Jones Day (taken through the glass so not good quality, but worth posting) - more of Steve's work is
on line here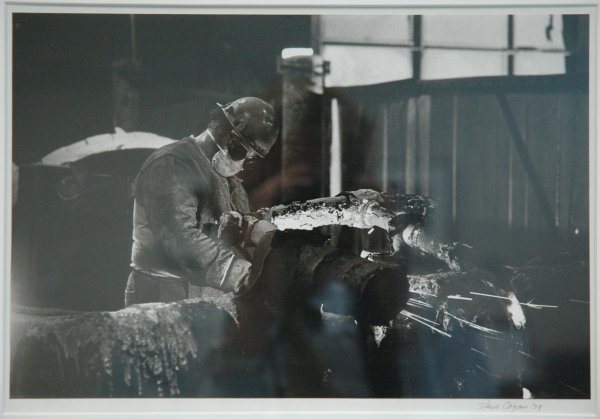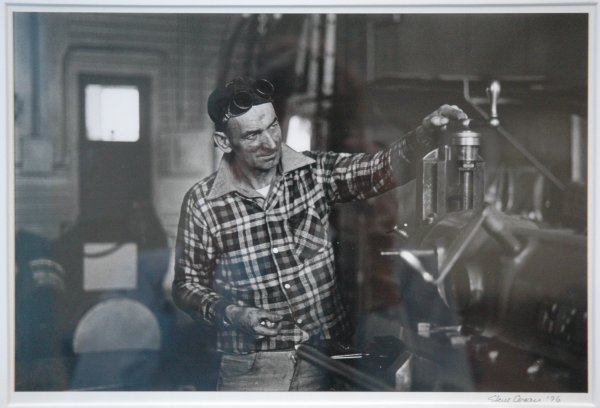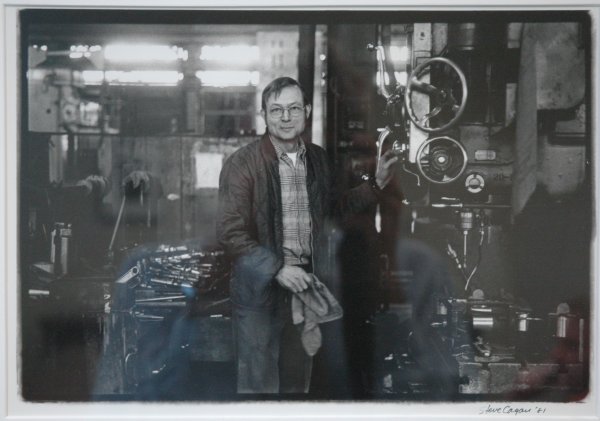 Links:
[1] http://smtp.realneo.us/events/exhibit-and-reception-artist-steve-cagan-jan-2006
[2] http://www.clevelandart.org/exhibcef/neo/html/8762191.html
[3] http://www.pbase.com/stevecagan
[4] http://smtp.realneo.us/system/files/CaganHomeless.jpg
[5] http://smtp.realneo.us/system/files/CaganJD1.JPG
[6] http://smtp.realneo.us/system/files/CaganJD2.JPG
[7] http://smtp.realneo.us/system/files/CaganJD3.JPG
[8] http://smtp.realneo.us/system/files/CaganJD4.JPG
[9] http://smtp.realneo.us/system/files/CaganPlate600.JPG
[10] http://smtp.realneo.us/art-of-the-day-spitball-by-tony-smith/artist-of-the-day-the-shaman
[11] http://smtp.realneo.us/art-of-the-day-spitball-by-tony-smith
[12] http://smtp.realneo.us/art-of-the-day-spitball-by-tony-smith/art-of-the-day-the-duct-tape-giraffe-at-the-zoo