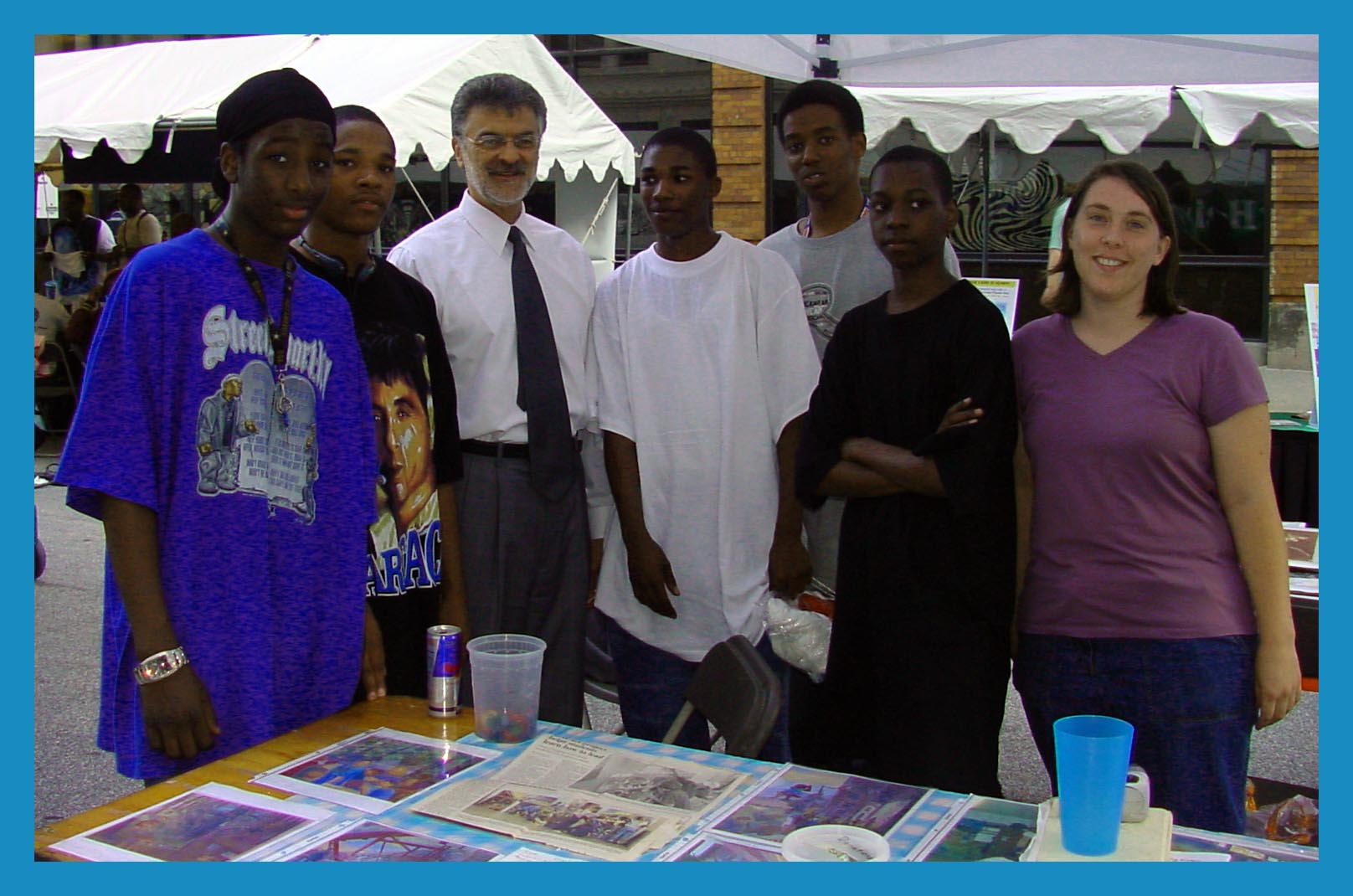 Building Bridges Mural Program's brochure suggests that the program "empowers communities one brushstroke at a time".
When Hon. Mayor Jackson strolled to the Mural Program's booth at Ingenuity Festival Thursday afternoon I asked for a foto op.
As the Mayor walked away, I overheard one of the artists saying "Hot Dam!…I just met the Mayor!".
That exclamation represents a powerful brush stoke towards believing you are an empowered person in the community. My hat's off to the Mayor, Artistic Director Katherine Chilcote (kechilcote [at] aol [dot] com) , her staff, and all the painters.