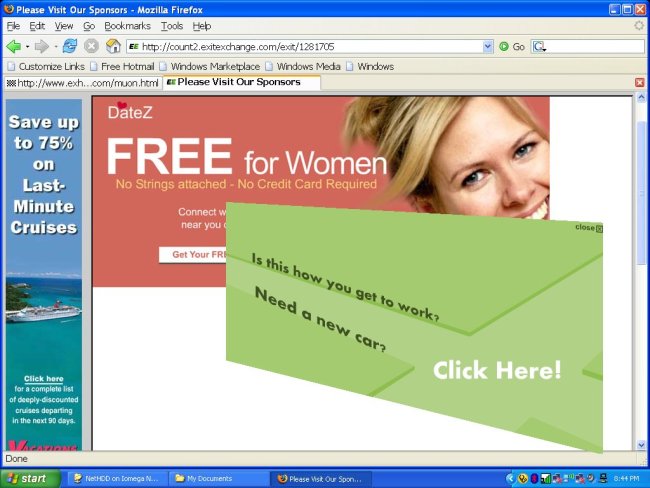 Over the past few months I've watched as my brand new IBM/Lenovo ThinkPad running Windows XP became infested with so many worms, viruses, trojan horses and adware bugs that it is worthless as a Windows Computer. Thanks to the open source world for salvation, in Linux and especially Ubuntu, and thanks to our tech wizard Phillip Williams for getting this installed on my box.
My laptop is now partitioned with all the viral Windows mess in one partition and Ubuntu 6.06 in another, dual boot - external server for all file storage regardless of OS. Run OpenOffice and other open source aps on all environment - the only reason I'm keeping a Windows OS at all is for some Macromedia software I want to try out - and even owning that, I'm wondering why waste my time with any packaged aps.
Are you still running Windows? Try out the world-changing, elegant new release of Ubuntu 6.06, found here [1]. If you have questions and comments before or along the way, feel free to post them here and I'm sure someone will have an answer and/or opinion.
Links:
[1] http://www.ubuntu.com/
[2] http://smtp.realneo.us/system/files/UbuntuScreen.jpg
[3] http://smtp.realneo.us/system/files/ViralScreen.jpg
[4] http://smtp.realneo.us/forum/looking-linux-systems-administrator-cleveland-medical-informatics-startup-explorys
[5] http://smtp.realneo.us/forum/thank-you-to-the-realneo-network