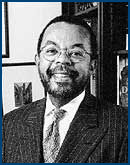 One of the quiet treasures of northeast Ohio is taking place once again, administered by The Cleveland Foundation. The event's fact sheet [1] summarizes its purpose in the following way:
Established in 1935, the Anisfield-Wolf Book Awards recognize outstanding
books that contribute to our understanding of racism or appreciation of the rich diversity of human cultures.


The Anisfield-Wolf Book Awards is the only American literary competition devoted to recognizing books that have made an important contribution to society's understanding of racism and the diversity of cultures. Traditionally, an academic work and a work of fiction, poetry or memoir are selected each year.
If you attend you will have a chance to meet the authors, hear them read their works, and buy their books. For more information (including the present winners and a list of past winners), visit www.anisfield-wolf.org [2]. Although registration has not opened as of this writing, register well in advance of the event. In recent years they have had a capacity crowd.
I heard author F.X. Toole read from his work Rope Burns: Stories from the Corner, a collection of short stories about boxing in 2001. In 2004 Clint Eastwood directed Million Dollar Baby, a movie based on one of the stories in Rope Burns.
The awards are chaired by Henry Louis Gates, Jr [3]., chair of the Department of Afro-American Studies, and director of the W. E. B. Du Bois Institute for Afro-American Research, the country's oldest think tank in black studies.
The Cleveland Playhouse, Bolton Theater