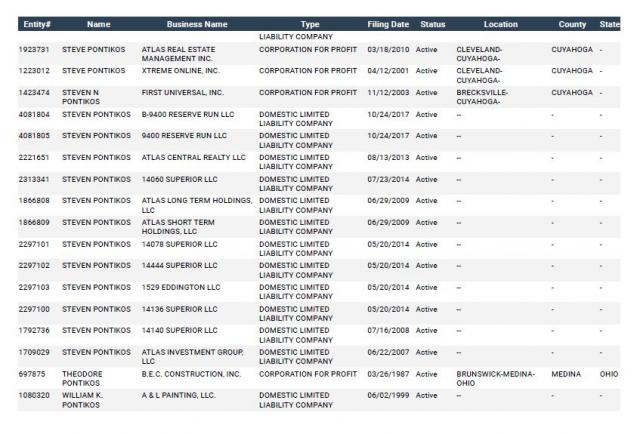 Atlas Real Estate Management Inc. Charter 1923731 is one of many filings at State of Ohio - how many properties have transferred from Gus Frangos (his uncle?) through Cuyahoga County Land Bank?
Steven Pontikos then "sells" these tax cleansed properties through these shell companies. The transaction can be recorded at a much lower price than the actual monies exchanged.
Others who have dealt with Frangos on past deals and may not be aware of their status as victims of investor fraud are Hal Lapine and Tom Embrescia. Yes, investment fraud. As Lou signs deals with investors and has a payment schedule for returns; he sends out investor statements. Those statements list the "supposed" costs associated with the property and are deducted from the returns. Those costs are fabrications, lies and outright deceptions. He has a staff of employees who help prepare these statements, knowing that its a complete falsehood. (at this point, please open another tab and search RICO in Google). Where is the FBI in this? [1]