I attended the taxpayer-funded foodfest last night 11/4/2015 and intend to write it up more fully, but I raised the [1] question of who gets the properties that will be developed? [1] Jeff Ramsey and Brian Cummins [1] declined to name any one of the beneficiaries, other to say only "vetted" developers (who they say are "mom and pops"). FTR, Joe Cimperman was listed on the program, but was a no-show. (click on the blurry photo for the video):
Residents, I would ask specifically for records of donations made to Detroit Shoreway to insure that this is not a pay-to-play scheme. The history of property transfers in Detroit Shoreway service area (and SCFBC is Detroit Shoreway) indicates that contributors to the organization are also beneficiaries of properties awarded.
Submitted by Gone Fishin on Thu, 02/28/2013 - 19:31.
Below is some of the property transferred to TC3 Properties, along with the name of the organization in which transferred the property to TC3 Properties LLC.
The property below is NOT all of the property. TC3 owns lots of property in Cuyahoga County.
According to county records:
Property transferred from county land bank to TC3 Properties:
3315 West 58 sold for $0
3614 West 46 sold for $0
3408 West 62 sold for $0
3804 Archwood sold for $8,430
8712 Bancroft sold for $25,000
4892 East 97 sold for $0
Property transferred from Slavic Village:
7811 Goodman sold for $5500
Property transferred from Detroit Shoreway:
3471 West 63 sold for $2500
Property transferred from Fannie Mae:
13428 Sherry $17,750 - special warranty deed that prohibits selling property for more than $21,300 for three months
1450 West 52 $30,100 - special warranty deed that prohibits selling property for more than $36,120 for three months
Property transferred from Cleveland Housing Network:
1191 East 112 $0
6801 Lawn $0
3301 West 58 $20,000
2162 West 38 $13,000
3340 East 65 $0
3325 East 49 $0
4834 Wendell $0
TC3 Properties LLC is also known as TC3 Contractors: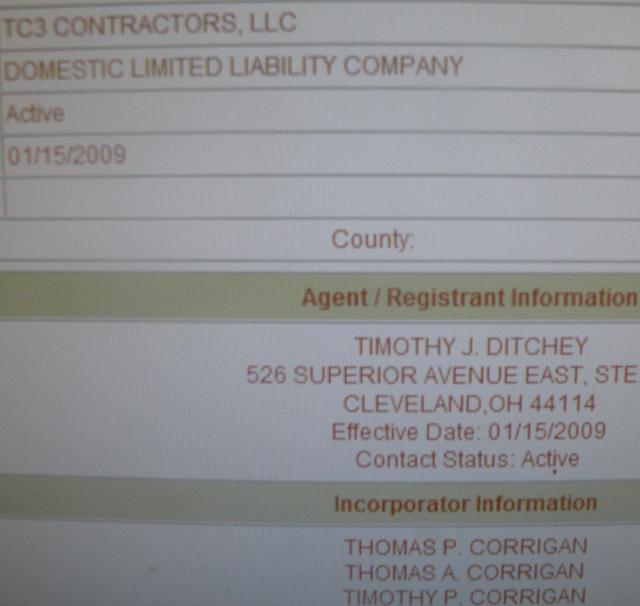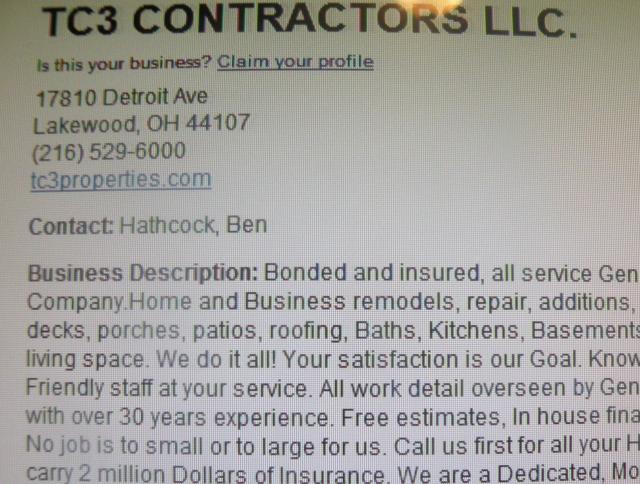 There are several TC3 filings with the Ohio Secretary of State, including TC3 Properties A thru TC3 Properties G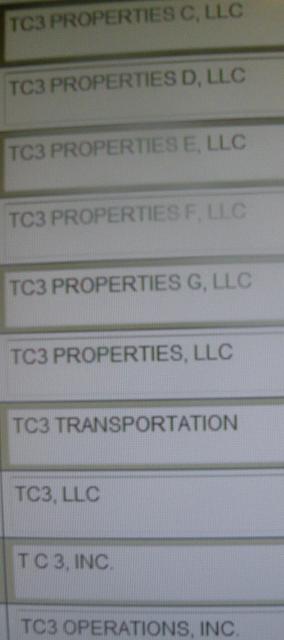 Charitable Activities
TC3 Properties was founded with the belief that we have a moral responsibility to give back to the communities in which we live and work. The following is a growing list of organizations that TC3 Properties has had the opportunity to work with in an effort to achieve that goal.
Detroit Shoreway Community Development Org.
West Side Catholic Center
TC3 In-house Rent Subsidy Program
Stockyards Redevelopment Corporation
Stockyards Neighborhood Bike-a-Thon
American Cancer Society
_______________________________________________________________________________________________________
I promise that I will be more than happy to make some charity donations if you give me all of this property.
Just tell me where to sign up and I will be first in line. Oh wait, there is no line. This is a very selective process.