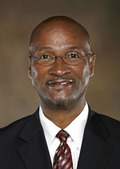 From the Metro Desk of the Kathy Wray Coleman Online News Blog.Com (www.kathywraycolemanonlinenewsblog.com [2])
The Imperial Women will meet with State Rep. Bill Patmon (D-10) at 6 pm on Mon. March 28 at the Lil Africa Village at 68th St. and Superior in E. Cleveland. The restaurant is owned and operated by community activist Michael Nelson and is behind "The Kitchen Cafe".

A Cleveland Democrat, Patmon will entertain a request that he consider proposing legislation in the Ohio House of Representatives sought by the grassroots organization as to judicial reform and an amendment to Ohio foreclosure law as to the appraisals of foreclosed homes set for sheriff sales.
The group seeks a state law that requires that all municipal and common pleas judges in Ohio are assigned and reassigned to civil and criminal cases by random draw, which means that they will be selected randomly by lot rather than the handpicked process sometimes used to manipulate outcomes in cases to the detriment of the community, the Black community in particular.
Currently courts throughout Ohio differ on the process but most get away with handpicking judges such as Cleveland Municipal Court where some judges are selected by random draw and others, such as Judge Lynn McLaughlin Murray, are sometimes handpicked for cases such as those that involve police, community activists and the enemies of Cleveland Mayor Frank Jackson. She then violates the law and other authorities and harasses innocent defendants subject to malicious prosecutions by Cleveland Law Director Robert Triozzi in exchange for endorsements for her judgeship by Jackson and others, activists say.
And in the Cuyahoga County Court of Common Pleas, where felonies and other matters are heard, Cuyahoga Presiding and Administrative Judge Nancy Fuerst routinely handpicks judges when her colleagues are removed from cases for one reason or another, or voluntarily withdraw. This allows her to assign judges deemed hard on crime and hard on Black people like Cuyahoga Judges Tim McGinty and Daniel Gaul to cases where she wants to manipulate defendants into taking plea deals that they ordinarily would reject. She also assigns judges like McGinty that violate statutory law to jail Black men and that illegally dismiss meritorious civil cases, often triggering costly appeals.
"I look forward to meeting with the group," said Patmon, a former Cleveland City councilman and unsuccessful candidate for mayor in 2009 against Jackson, who is in his second year of a second four-year term. "Justice should be blind."
Also at issue is a request by the activists for a state law requiring that attorneys that represent Ohio trial court judges in lawsuits and other proceedings brought by defendants and others such as affidavits of prejudice and petitions for writs of prohibition come from an independent venue. They are precently represented by county prosecutors of the common pleas court and law directors that prosecute cases in municipal courts.
"Prosecutors and law directors like Triozzi should not be representing the judges that they bring criminal charges before because the judges then become their clients and are influenced by them as to sentencing and other measures," said Kathy Wray Coleman, a leader of the Imperial Women. "It is unfair, if not unconstitutional."
Other legislation sought by the group is for homeowners subject to foreclosures in Ohio to have the opportunity to submit certified appraisals to the court when their homes come up for sheriff sales where currently Cuyahoga County Sheriff Bob Reid is illegally allowing appraisers to reduce home values as much as 60 percent. Consequently, mortgage companies, banks, judges and other politicians can buy them at a reduced price and then stick the former homeowners with the bill.
Currently state law limits appraisers to those selected by the sheriff, some of whom worked under former Sheriff Gerald McFaul, are corrupt, and were hired to issue illegal appraisals with the approval of certain corrupt judges and foreclosure magistrates in the Cuyahoga County Court of Common Pleas.
Coleman said that Reid is also violating state law by failing to do interior inspections for the appraisals.
"Homeowners subject to foreclosure can file a motion with the court to vacate the illegal appraisals that lack interior inspections and can seek an order for a reappraisal by the judge in the case to minimize the fallout from the sale," she said. "And if you buy a foreclosed home and there was no interior appraisal you can move the court to vacate the sale before confirmation if the value of the home is less than the appraised value."